Apple seeking EU ban on ALL Samsung Galaxy smartphones, tablets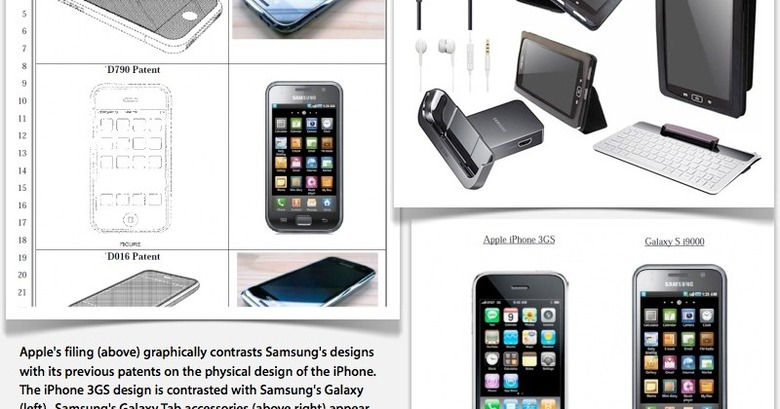 Following Apple's recent win in blocking Samsung Galaxy Tab 10.1 sales in Germany, the company is now filing a more extensive complaint in the Netherlands to ban the distribution of all Samsung Galaxy branded smartphones and tablets in Europe. Unlike the previous filing, however, this one calls for not only a ban on upcoming products but also a recall of existing stock from resellers.
Apple had previously filed a complaint in a German court that granted a preliminary injunction on Samsung's Galaxy Tab 10.1 tablets. Initially a ban throughout Europe apart from the Netherlands, the injunction was later scaled back to only the German market after the court ruled that it may not have the jurisdiction to apply such a widespread ban on the South Korean company.
This new complaint filed in the Netherlands is much more extensive. Apple is seeking both the ban of new imports as well as the recall of existing stock from resellers. This will not only impact Samsung's sales but will greatly disrupt its distribution channel.
Additionally, instead of just the Samsung Galaxy Tab 10.1, this new complaint seeks to block all Galaxy-branded Android smartphones, including the Galaxy Ace, Galaxy S, and Galaxy SII. The original Galaxy Tab 7 is also included in the complaint as are other related models, such as the Google-branded Nexus S, Samsung Gio, Europa, Appolo, and Mini.
Part of the complaint reads:
Apple demands that Samsung and its subsidiaries send a "letter of request" to all their European clients to recall all infringing products from stock "within 14 days" and offer compensation of the purchase price as well as transport costs.

Apple demands that Samsung's letter should include a statement saying that if clients don't comply, that they themselves violate Apple's intellectual property rights.
The Hague district court will make the final decision on September 15. And if an injunction is granted, it will take effect after October 13.
[via Apple Insider]