Samsung Galaxy S8 launcher leaked [APK Download]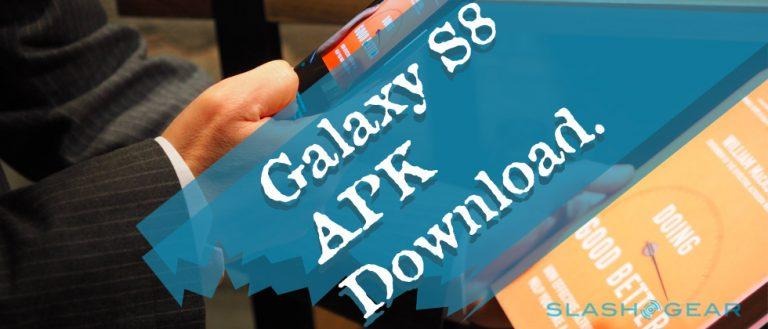 It's time – just before the launch – to gain access to and download the Samsung Galaxy S8's own Android software launcher. Samsung's Galaxy S8 has been revealed in full and we've got a full Galaxy S8 and S8 Plus Hands-on if you'd like to take a look. For those that want to experience the software for themselves, the APK for the launcher has become available just this morning.
Take a peek at the software included on the Samsung Galaxy S8 and S8 Plus in the hands-on video we've got prepared for you below. This video shows how the software works on Samsung's newest phones – it may not work exactly the same on a smartphone you've got in front of you right this minute. It might have a few bugs here and there – which won't be terrible considering the fact that this software wasn't officially distributed by Samsung (the APK in the link below, that is).
Believe it or not, this launcher does not require that the user have a rooted smartphone to activate. For those that wish to make full use of this launcher, there are a few prerequisites. First, the smartphone must be using a Touchwiz-based-ROM. Users that are unaware of what sort of ROM their smartphone utilizes may want to avoid attempting to use this APK.
To download this APK, head to the XDA Developers thread and hit the download link. To make this APK work for your Samsung device, follow the directions immediately below this paragraph. Do not deviate from the directions or dastardly deeds will doom your device.
1. Download the APK.
2. Clear Data from your stock launcher Touchwiz Home (Data and Cache).
3. Install the APK.
4. Press Home Button.
5. Select Touchwiz Home again if you have to.
If the launcher crashes, you may have to go back in to Touchwiz Home in apps in Settings and clear data again. If this does not work, try it again – or just reset your whole phone. At this point it should be clear – do not download and load APK files of any sort unless you're prepared to deal with the consequences of failure. SlashGear is not responsible for what happens beyond this page.