This Jennie Red Galaxy S20+ is equally stunning and frustrating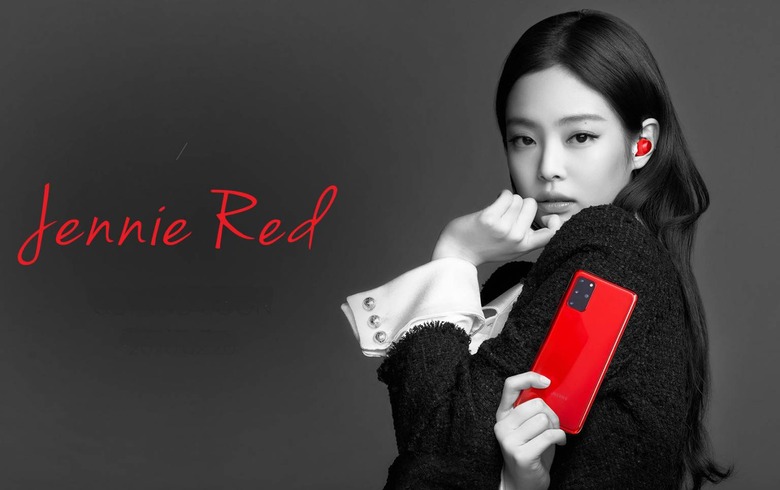 Samsung is adding a bright red color for the Galaxy S20+, though don't expect it to show up in the US any time soon. The Galaxy S20+ Jennie Red is a special edition that so far has only been announced in the company's home market of South Korea, where the finish will be exclusively offered on carrier Korea Telecom (aka KT).
It's a collaboration with K-pop star Jennie Kim, a singer and rapper originally from the group Blackpink, and later as a solo performer. She's no stranger to either product tie-ins or the color red, either, having launched makeup brand Hera's "Red Vibe" lip series in 2019 and – after sales skyrocketed – becoming synonymous with the product and its color.
For the Samsung and KT tie-in, it'll be the mid-range Galaxy S20+ that gets the special finish. Jennie Red – which also appears to be called Aura Red – is a bright, heavily-saturated color on the new smartphone's glass back, and joins the existing white, blue, and grey options that Samsung already confirmed. Sadly the smaller Galaxy S20 and the larger Galaxy S20 Ultra miss out.
So, too, do markets outside of South Korea. Samsung hasn't talked about any official plans to make the new finish more available, leaving would-be owners in the US with just a handful of more sober options to choose between. Arguably the most interesting US finish for the Galaxy S20+ is the Aura Blue, a Best Buy exclusive that's deeper and more saturated than the Cloud Blue more broadly available.
There may still be color hope for Samsung's new phone
If there's one thing we've seen time and time again, however, it's that Samsung's color plans regularly change. Although it typically launches with one array of options, new finishes tend to follow on in the subsequent months.
Sometimes those finishes are geography-specific, and in the past we've seen Galaxy colors being offered in European markets but not North America. Still, Samsung is nothing if not pragmatic, and if it believes it can juice sales with nothing more complicated than offering an extra hue, it typically will. See, for example, the Galaxy Note 10 Red and Pink options, availability of which finally landed in the US in November of last year.
Update: There could be excellent news for Aura Red, at least if you're in Europe. Signs of the finish being offered on both the Galaxy S20 and S20+ have been spotted, Android Central reports, after what appear to be official renders of the phones leaked on Twitter.
There are matching red Galaxy Buds+ too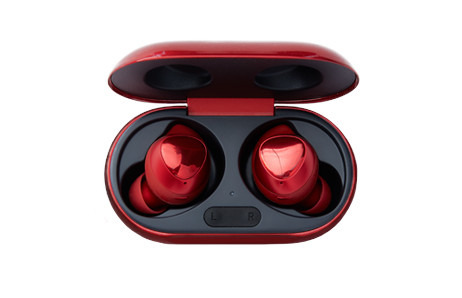 Arguably even more appealing than the Jennie Red Galaxy S20+ are the matching Galaxy Buds+ that Samsung has cooked up to go with it. Another tie-in with carrier KT Telecom and the K-pop star, the new finish have glossy touch-pads and matte red bodies, along with a matching glossy case and silicone ear tips.