Galaxy S10 And The Foldable Phone Tablet Hybrid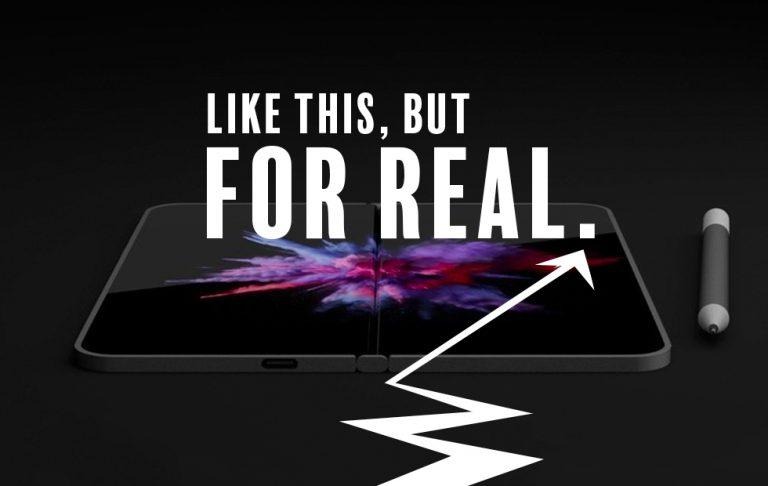 The big release in 2019 for Samsung will remain the Samsung Galaxy S10, as we expected – but there's something else going on. According to the CEO of Samsung Mobile, we've got another smartphone to look forward to – one that won't be quite so traditional as the company's headline handset. This next-gen smartphone will be able to fold, and not just on standard hinges. It'll work as both a smartphone and a tablet, in one device that'll fit in your pocket.
According to D.J. Koh, CEO of Samsung's mobile business, the Samsung folding phone won't just be centered on a gimmick. Speaking at an event for a 4-camera smartphone with CNET, Koh made clear that this foldable phone wouldn't be a standard release. This phone will be "really meaningful to our customer," said Koh, "If the user experience is not up to my standard, I don't want to deliver those kind of products."
This reminds us of the release of the Samsung Galaxy Note Edge, the first consumer-level global release smartphone with a display that curved around its right-hand edge. This device had a set of features that were called upon from the curved edge – but didn't exactly catch on in its original form. Instead, it was with a slightly less intense, stylized edge that Samsung moved forward.
With the Samsung Galaxy foldable smartphone, Koh suggested they'll deliver a smartphone that'll work like a traditional smartphone sometimes, then it'll expand to tablet-size when the user wishes to multitask. And, we must assume, said experience will be great for games, too. Imagine playing Hearthstone on a tablet-sized device, then heading out with that device in your pocket, folded up and ready to text or make calls.
This device will likely be teased in some form inside the year 2018, then will see release after the Samsung Galaxy S10 in 2019. The Samsung Galaxy S10 will very likely be revealed in several forms right at the same time as Mobile World Congress 2019. That means February 24th – keep your fingers crossed for an early release, too!