Samsung Galaxy S10 Could Have A Third, Cheaper Model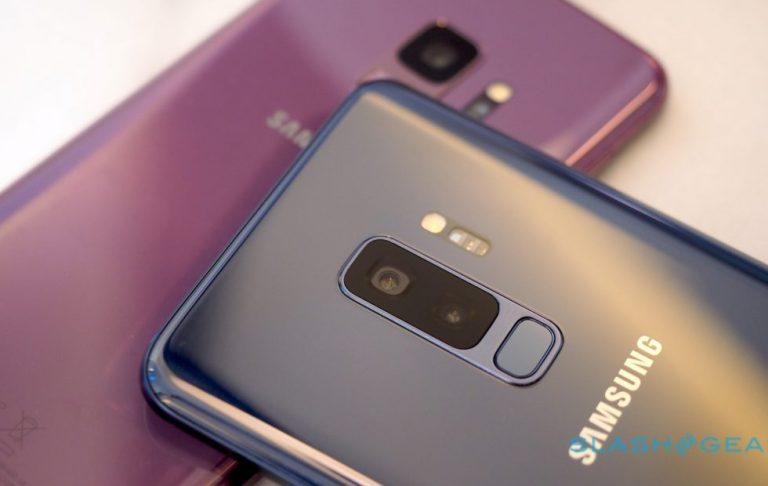 With most of 2018's flagship phones already on shelves, it's time to turn our focus to what's coming up in 2019. Samsung's spring flagship phones will likely be some of the first out of the gate next year, and today, a new report is detailing what we can expect. As it turns out, Samsung may be taking a page out of Apple's book in launching a grand total of three models for the Galaxy S10.
In recent years, Samsung has released two Galaxy S models – a standard model and a larger one. Next year, however, it might have a third, less expensive Galaxy S10 to offer consumers, much in the same way the iPhone XR is priced below the iPhone XS and XS Max. When you consider all of the technology that could coming in the more expensive Galaxy S10 models, launching a more affordable phone might not be a bad idea.
This report comes from Bloomberg, which spoke with multiple, unnamed sources who are familiar with Samsung's plans. Those sources claim that the Galaxy S10 will be a 5G phone, and if that's true, then it'll likely be one of the first 5G flagships on shelves.
Like other recent Galaxy-branded phones, Bloomberg's sources expect the standard Galaxy S10 to have a curved OLED display, though they also claim that it'll have an in-display fingerprint reader, which would be the first for the line. We may also see a triple camera setup on the back of the Galaxy S10, which definitely seems to be the direction Android manufacturers are moving in.
That more affordable version, however, will ditch the curved display and may not have that display-embedded fingerprint scanner. We can probably expect some cuts in other areas, which leads us to next piece of not-so-good news: apparently Samsung has been considering a fourth Galaxy S10 model without a headphone jack, but hasn't made the call if it'll move beyond the prototype stage. Samsung has been one of the few holdouts that has kept the headphone jack on its phones, so here's hoping that it stays in next year's flagships.
Bloomberg's report also covers Samsung's long-rumored and often-discussed foldable phone. Apparently, Samsung has narrowed the field down to two prototypes for the phone codenamed "Winner": one that unfolds horizontally and another that unfolds vertically. Questions remain about how the display will handle mass production, and though the company won't have hardware on hand at the Samsung Developer Conference next month, it will supposedly talk about the phone at a conceptual level.
There's a lot to unpack in this report, but of course, any Galaxy S10 reveal is months off, so we have a while to wait before we see how accurate these claims are. It'll be interesting to see if Samsung does indeed talk about this foldable smartphone at SDC in November, so we'll be keeping an eye out for that. Stay tuned.