Galaxy S10 camera details leaked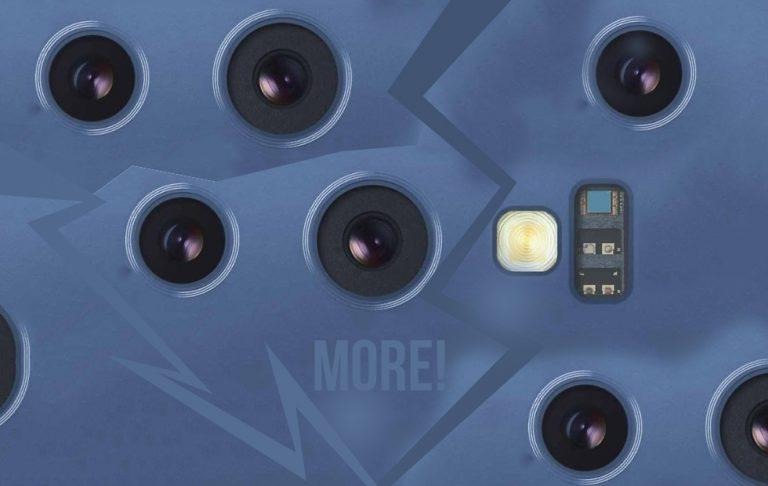 Today we've got a bit more information about the Samsung Galaxy S10 family's many various camera arrays. The Samsung Galaxy S10 will come in at least three configurations, one "Lite", another just called Galaxy S10, and another with "Plus" at the tail end of its name. These devices will carry between two and three cameras on their backs.
The strange thing about the number of cameras the backside of the Galaxy S10 will carry is that Samsung's previously released a phone with four. Four cameras on one smartphone's backside. It seemed strange at the time, and it still seems sort of absurd now. It would appear that Samsung's decided that they've reached the ideal spot with just three for their headliner phones instead.
It could still be that the fourth version of the Galaxy S10, the version with 5G connectivity, could carry the elusive 4x camera setup. According to a notoriously accurate source by the name of Ice Universe, the rest of the phones roll like this:
• Samsung Galaxy S10 Lite: Front Camera: 1x Back Cameras: 2x
• Samsung Galaxy S10: Front Camera: 1x Back Cameras: 3x
• Samsung Galaxy S10 Plus: Front Cameras: 2x Back Cameras: 3x
The three camera setup is likely Standard Lens, Wide-angle Lens, and Telephoto Zoom Lens – but we've yet to confirm this bit of information. It's not unlikely that all three devices will have some basic baseline for ideally lit, close proximity shots, while moving subjects and low-light shots will be better on the more expensive models.
So the Samsung Galaxy S10 Plus will still seem slightly more powerful in its ability to have a large amount of cameras, but not by much. Where previous "Plus" phones sported an extra lens on their back, this year Samsung's likely set on allowing both the standard and the Plus the same amount of lenses.
The Samsung Galaxy S10 Lite, however, will be the oddity of the group. Instead of running with the advanced camera abilities afforded the larger models, the Galaxy S10 Lite will have the minimum. Not the minimum given to the Galaxy S9, but the minimum likely afforded the Galaxy S9 Plus. It would not be a shock to find the same camera array there as on the S9 Plus now.
The front-facing array on the Galaxy S10 Plus will likely give the device a bit more augmented reality magic and/or face-scanning feature goodness. We'll likely see the same frontside camera array on the 5G model a little later in the year.
The Samsung Galaxy S10 family of phones will likely be revealed at a February 24th, 2019 event. That'll be one day before the main floor opens at Mobile World Congress 2019, and it'll likely show the Galaxy S10 Lite, S10, and S10 Plus. The release date for these three phones will then likely be on or around March 6th, 2019.
When 5G connectivity is launch with enough gusto in 2019, we'll see the release of the monster of the group, the 5G Galaxy S10 (Beyond X!)