Samsung Galaxy S10 5G has a release date, and its price is bananas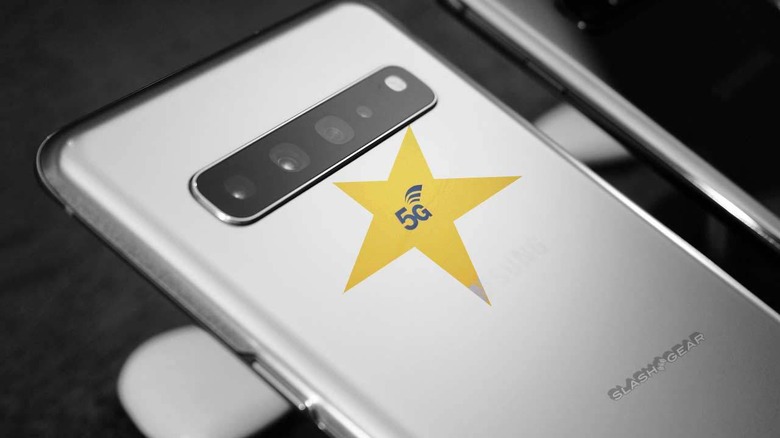 The Samsung Galaxy S10 5G will be the first Samsung phone with 5G connectivity onboard, and today its launch details were revealed. The Samsung Galaxy S10 5G will be released with no pre-order program, instead relying heavily on the already strong launch sales numbers and excitement about being first in line to work and play with 5G. The 5G network this phone will come to first is in South Korea, where the phone will cost 1.5 million won.
The Samsung Galaxy S10 5G release date is April 5th, 2019, and that's no April Fool's joke. This launch date announcement comes not long after the South Korean government-run National Radio Research Agency announced passage of the Galaxy S10 5G through its signal verification tests. The tests run for this device included those run on the standard Galaxy S10, as well as those in place specifically for 5G connectivity.
According to Samsung, purchases that register their phone with a carrier between April 5th and April 16th will be given a pair of headphones and a discount on further services. The headphones will be the official Samsung Galaxy Buds, and the discount is half-off the price of display replacement, good for one year past purchase date. The deal will include a "wireless charging package" as well.
The Samsung Galaxy S10 5G has the largest display in the Galaxy S10 bunch. In fact this panel is the largest-ever Galaxy S series display ever made at 6.7-inches diagonally. It's an Infinity-O Display, too, which means it has a hole in its corner to make room for camera lenses.
Pricing on the standard model Samsung Galaxy S10 5G will be approximately 1.5 million won, which converted directly equals just over $1,300.00 USD. This is not the best way to guess at the final official price in the USA, but it's an OK way to take a stab at the general ballpark.
If I was a betting man, I wouldn't be opposed to guessing that the Galaxy S10 5G was going to cost around $1,249 USD in the USA, right out the gate. That's a price right on the doorstep of the Galaxy S10 Plus's 512GB edition, mind you. This is apparently what phones will cost now, if we're OK with it.