Samsung Galaxy S WiFi 4.2: Yet another micro-niche filled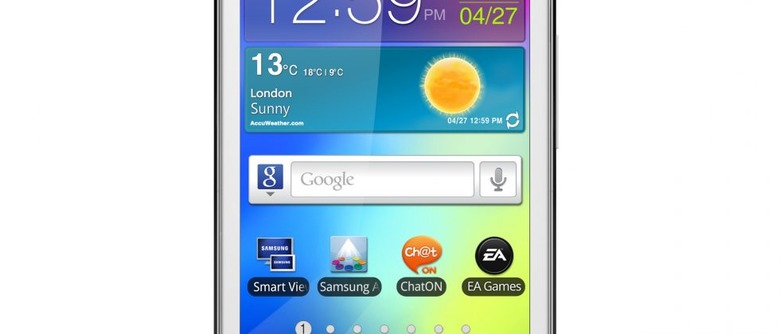 If the
 is too large and stylus-obsessed for you, Samsung has another new tablet-phone that might tickle your fancy, the Samsung Galaxy S WiFi 4.2. As the name suggests, it's a 4.2-inch Android device with a WVGA IPS LCD display, plus a 2-megapixel camera on the back and a front-facing VGA camera.
Inside there's a 1GHz processor, along with WiFi b/g/n and Bluetooth 3.0. Either 8GB or 16GB of user storage is available, plus a microSD card slot, and there's 512MB of RAM. The whole thing measures in at 124.1 x66.1 x 8.9 mm and tips the scales at 118g.
It's not going to blow anyone away – certainly not anyone who has used a
 - but it fills another narrow slot in Samsung's crowded range. No word on pricing or availability, but we'll hunt down what we can at
 this week.