Samsung Galaxy S IV render leaks with no on-screen buttons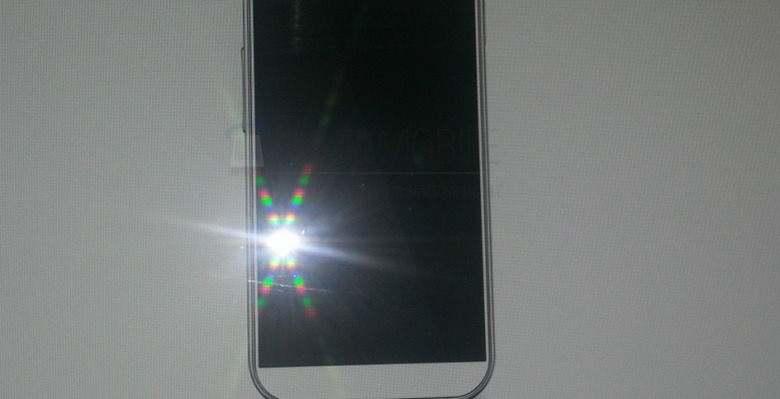 The next-generation Samsung Galaxy S IV has been tipped with a photo of a rendering that, while it may look professionally done, is simple enough in its aesthetic quality that it could have been mocked up rather easily. That said, this SamMobile release's attached details present an interesting prospect for the future, starting with no on-screen buttons, much like the last two Google Nexus devices and the Motorola lineup of late. After that it's all big-time upgrades.
This device leak notes a Exynos 5450 Quad-Core CPU clocked at 2.0GHz, this making the Galaxy S IV a beast, especially with the now-standard 2GB of RAM it'll be coming with. You'll be blasting out the graphics with a Mali-T658 GPU, all this across a beastly screen with a size we've never seen before: 4.99-inches. This machine works with a 4.99-inch Super AMOLED FULL HD 1080 × 1920 pixel resolution display – that's a beast in and of itself, mind you.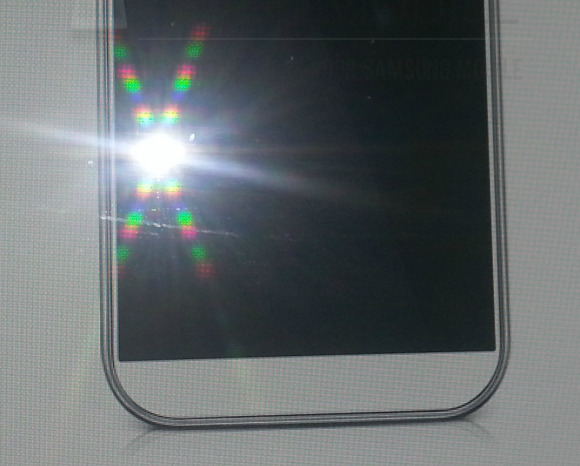 The source that claimed this photo of a render is real has noted that they've got more photos on the way – this mixed with the notion that it could simply be a mix-up of the Galaxy S III and the Samsung Galaxy Permier makes it a slight bit salt-coated. This means you'll want to make sure you keep your suspicions high, but that you can feel free to get excited either way.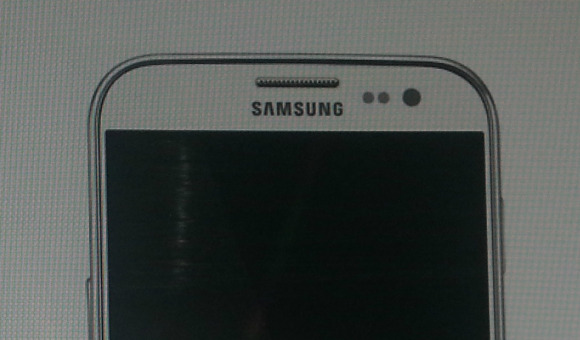 Have a peek at our timeline of Samsung Galaxy S IV posts below and make sure you get pumped up for the release. The release of this device is a mystery and will remain a mystery until we either get a hot tip on a Samsung event or we see one magically at CES 2013 or MWC 2013. We're expecting this machine to be revealed in its very own event this Spring – seeya then!