Samsung Galaxy S III tipped to surface at MWC in February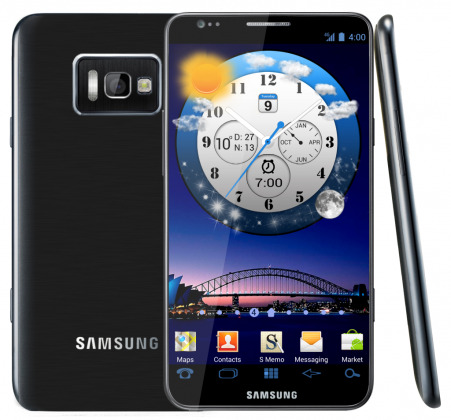 A few days back some photos of what was thought to be the Samsung Galaxy S III surfaced. It didn't take long for Samsung to come back and say that the photos that leaked and were thought to the S III were in fact nothing more than concept devices that are not indicative of what the actual S III might look like. Those "leaked" shots were found on a Russian social networking site.
We have more rumors about the S III that have surfaced over the last few days. According to this rumor Samsung is set to debut the S III at MWC in Spain this coming February. That would put the debut at just about a year after the S II launched. Samsung has done very well with the S II so we have big hopes for the S III.
The rumors point to the S III going on sale in Q2 2012. Samsung is also rumored to have another smartphone coming to market called the Galaxy S 3D with the device said to land in the second quarter as well.
[via TheNextWeb]