Samsung Galaxy S III rumored for purple color option in April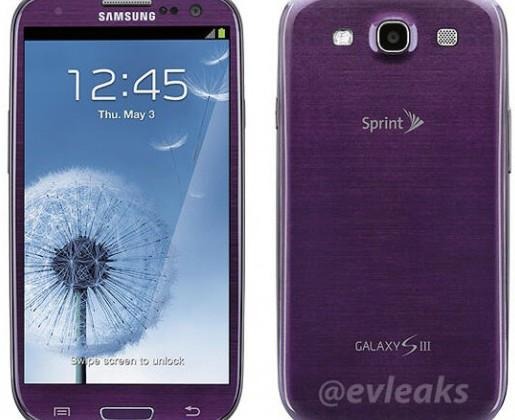 The new Galaxy S 4 may have been unveiled last week, but that doesn't seem to be stopping Samsung and carriers from marketing its current flagship, the Galaxy S III. It's rumored that a new color option will be available for the device starting in April. Users will be able to pick purple, along with the current pebble blue and marble white options, as well as a few other options exclusive to different carriers.
The leak comes from EVLeaks, which has provided reliable leaks in the past, including renders of the HTC One. This time around, however, we're given a peek at the classy, brushed purple paint job on the Galaxy S III, which may not cater toward a majority of users, but we have to say it looks rather slick.
However, the purple color option will only be available on the Now Network, meaning that Verizon, AT&T, and T-Mobile customers won't be able to get the device in that color. The purple-laden Galaxy S III is said to land sometime in mid-April, which would be just a couple weeks before the launch of the Galaxy S 4.
If or when the purple device ends up getting official, it'll most likely be priced at $100 after signing a new two-year contract, while Amazon may likely price the phone at next to nothing, considering that the device is reaching its first birthday, which usually spells the end of most smartphones' life cycle as a flagship product.
[via Gotta Be Mobile]