Samsung Galaxy S III Premium Suite official UK roll-out begins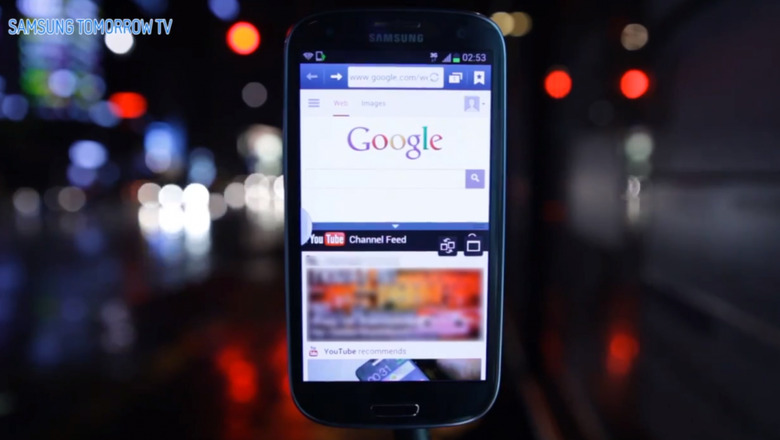 Samsung has officially begun rolling out the Premium Suite update for the Galaxy S III in the UK, including Multi Window support, easier photo sharing via NFC, tweaks to boost the camera app, and more. Detailed earlier this month, the Premium Suite adds to the Android 4.1 update for the Galaxy S III, borrowing some of the features Samsung had previously rolled out to the Galaxy Note II.
Multi Window is probably the best-known of those, allowing for multi-tasking with two apps on-screen simultaneously; there's also a new Samsung Gallery system, which can now fit more photos on-screen at any one time, and which fettles categorization of content. Paper Artist is also included, for image editing, and the Auto Share Shot tool uses NFC to quickly exchange photos and video between devices which both support S-Beam.
The camera app has been improved, with Best Face firing off five consecutive shots and allowing users to combine the facial expressions of each person in-frame, plus a new low-light mode and a broadening of the Panorama mode to 340-360 degrees.
Galaxy S III Premium Suite demo:
Meanwhile, Group Cast has been pulled out into a standalone app – it was previously buried in Allshare Play – and allows multiple people to collaborate on the same document or multimedia when their phones are on the same WiFi network. Various other tweaks polish things like smart-rotation, touch responsiveness, and more.
The UK roll-out of the Premium Suite kicks off today, Samsung says. Update: According to Samsung UK, the update is available both OTA and via Kies.