Galaxy S III gets Jelly Bean 4.1.2 "Premium Suite" update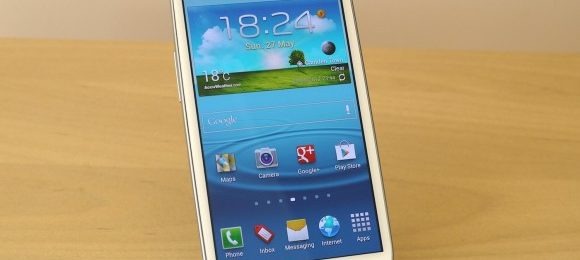 Samsung has started rolling out the Jelly Bean 4.1.2 update for international Galaxy S III users, bringing with it a series of features call the Premium Suite Upgrade. Galaxy users can now enjoy some features already available to Galaxy Note II users, such as multi-window view. Thus far, users in Poland, India, the UK, France, Sweden, Italy, Sri Lanka, Taiwan, and Algeria are seeing the update.
The update is split into two categories: contextual awareness and enhanced features. The contextual awareness updates include Page Buddy, which is a predictive feature that prompts your phone to respond to your actions, such as launching the music player when headphones are plugged in. A contextual menu now allows users to view the most frequently used apps first, while contextual tagging allows users to immediately tag photos with date, place, and weather.
The enhanced features, meanwhile, include multi-window support, something Galaxy Note II users have been able to enjoy for awhile. Users can now view two apps simultaneously via dual windows, or can switch to Reader Mode and tweak text size while single-click sharing Web pages. Facebook Lock Ticker makes it easy for users to monitor their Facebook news feeds via a ticker on the lock screen. Finally, Galaxy S III users can now auto share snapshots via an "Auto Share Shot" mode on the camera, allowing photos and videos to be shared with NFC.
If you look closely, you'll see that the video above is labelled as Part 1; Samsung teases us in the announcement with an allusion to more features that will be announced in Part 2. Need something to keep you entertained until the update rolls your way? Check out this video of how Samsung stress tests the Galaxy S III, which includes mechanical button pushing and a robotic backside clad in denim jeans sitting squarely on the screen.
[via Samsung]