Samsung Galaxy S III Mini update adds NFC this month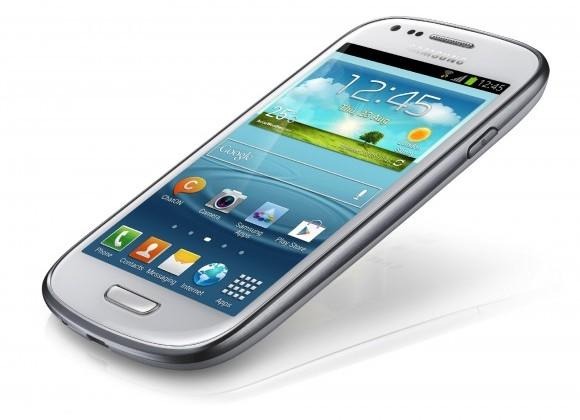 Samsung is readying an NFC-equipped version of its Galaxy S III Mini smartphone, the company has confirmed, with the smaller handset expected to go on sale in the UK by the end of January 2013. Building on the existing Galaxy S III Mini, announced back in October, the tweaked version adds in support for Samsung's S Beam system, pairing NFC and WiFi-Direct for speedy data transfers.
With S Beam, the NFC in the Galaxy S III Mini is used to set up an impromptu WiFi-Direct connection between the phone and another compatible device. That's then used for whizzing across music, video, and other content; Samsung says a 10MB music file can be shuttled over in around two seconds.
Otherwise, the NFC is expected to be used for the growing range of mobile wallet services, though Samsung is being vague about whether any specific providers will actually be taking advantage of the updated handset's abilities. Elsewhere, it's the same – somewhat disappointing – phone as we've seen before, borrowing some of the brand cachet of the full-sized Galaxy S III but with altogether humbler specifications.
So, you get a 4-inch WVGA Super AMOLED display and a 1GHz dualcore processor running Android 4.1, clad in Samsung's own TouchWiz skin. The camera is a 5-megapixel unit (with a VGA snapper up-front for video calls) and there's WiFi a/b/g/n, Bluetooth 4.0, GPS, and either 8GB or 16GB of internal storage.
Samsung isn't talking pricing at this stage, but online retailers are currently offering the existing Galaxy S III Mini from around £270 ($429) unlocked and off-contract.