Samsung Galaxy S II Official Live Demo [Video]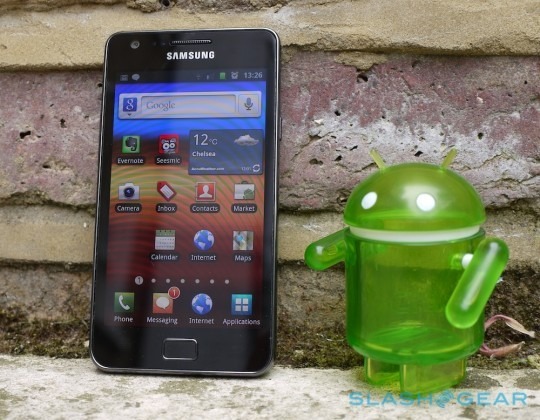 The video goes into great detail about all the features the phone has to offer, showing the Super AMOLED Plus screen with its great viewing angles, showing off how thin the phone is, measuring only 8.49mm and weighing 116gm.
It also shows off the Samsung's TouchWiz overlay for Gingerbread, which you either love or you hate, it seems. The video shows you how to customize how your apps are organized, create folders, and customize the home screen and widgets.
Then we get into browsing with Flash, and the ease of navigating through videos and resizing the viewing area. Also email, and how the screen adjusts so that you can get more text on the screen no matter how it is rotated. Copy and paste are also demonstrated, using a long press, you can copy text from a website and then paste into an email.
Gaming is demonstrated, and the fast response of the screen is pretty impressive. The video shows how you can also connect the phone to your TV with HDMI and use the phone as a controller for gaming on the big screen. For certain TVs, you can also connect wirelessly.
The readers hub demo shows easy access to the various eReader apps, and shows turning pages on an ebook.
Bascially anything you would ever want to know about the Galaxy S II, at least in terms of the UI, is detailed here. And anything else you want to know is answered in our review.
Check out the video, if you've got 12 minutes to spare, and prepare to drool: