Samsung Galaxy S II for AT&T Hands-On [Video]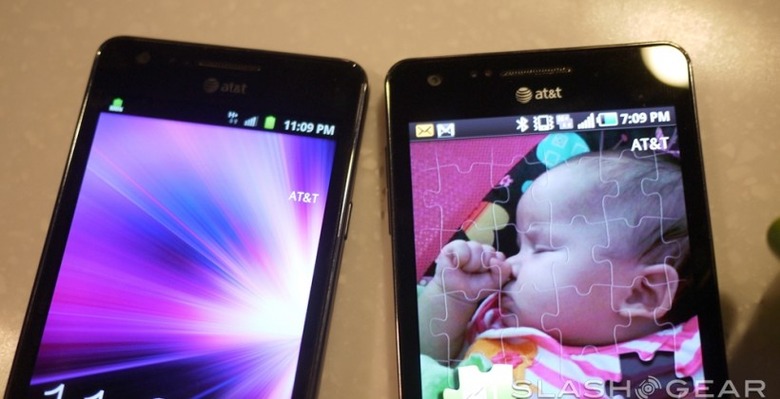 The second of three declared versions of the internationally popular Samsung dual-core Android device, the Galaxy S II from AT&T, is set to be the only one of three to have the original 4.3-inch display. Now why, you might ask, would they do such a thing? I think the answer may be staring you right in the face with its own fantastically cute face: that's my daughter under the puzzle piece lockscreen of the AT&T Infuse 4G, a device not unlike the Galaxy S II that came out quite a few weeks ago with the same 4.5-inch Super AMOLED Plus display you're now seeing on the WiMAX and T-Mobile versions of the Galaxy S II. What AT&T has done here is to give you a choice of devices, both of them with Super AMOLED Plus displays, but one with a larger display and a smaller processor, the other with a smaller display and a larger processor. Choices!
It is truly the first world problem of our generation – which device will you choose? Do you have the need for the largest most brightest display of them all with the 4.5-inch Infuse 4G, or do you just need that dual-core Exynos 1.2 GHz processor so bad you're willing to shave off a 0.2-inches off your viewer? My god. How will you ever decide?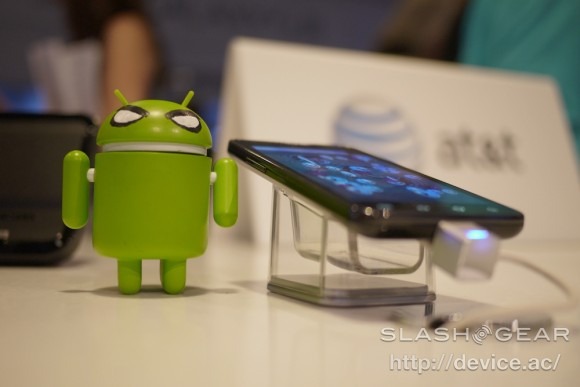 Aside from that, you've got the 8.89mm thin chassis, thinner than the other two versions of the Galaxy S II revealed today, 8 megapixel camera on the back, 2 megapixels on the front, 1080p video recording, Android 2.3.4 Gingerbread, optional USB host kit, optional HDMI connector (the same one you'll find included in the Infuse 4G package, right out of the box that is,) and a bunch of goodies like Wi-Fi calling, the game NOVA 2 HD pre-loaded, Bluetooth 3.0, and Wi-Fi hotspot for up to 8 devices if that's your desire.
[VMS aee4aae62035497da138]
Have a look at our hands-on video above, then have a deep look at our vast collection of photos below. Also stay tuned to SlashGear because this is only the beginning of our coverage of this event in NYC and the devices it brought forth – videos galore!