Samsung Galaxy S II Epic 4G Touch pre-orders at Walmart for only $99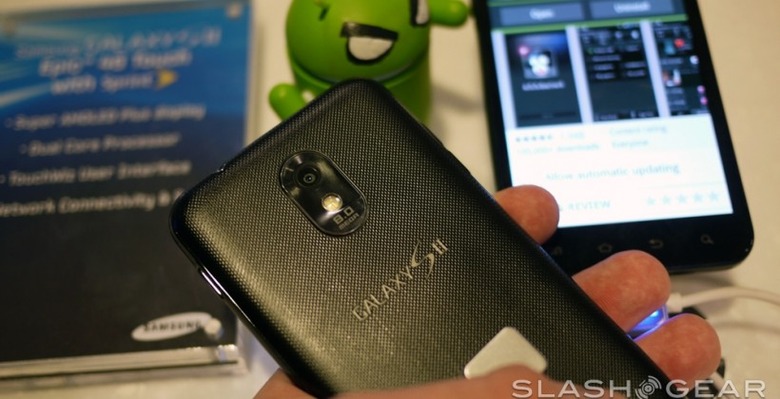 Walmart has begun pre-orders for the Now Network's version of the Samsung Galaxy S II known as the Epic 4G Touch and it's offering it up at an awesome price. Originally said to cost $199 with a new two-year contract, the handset can now be had from Walmart for only $99 on contract.
The much anticipated Samsung Galaxy S II made its US debut on August 30 and is expected to arrive on the nation's third largest carrier on September 16. It will be the first of the three US version to launch. The other two will be from T-Mobile and AT&T, each with slight differences in hardware, mainly in the exterior look and screen size.
As the WiMAX-toting Epic 4G Touch, the device will feature a larger 4.52-inch Super AMOLED Plus display and a slightly more rounded chassis. Inside, all the powerful specs are about the same with a 1.2GHz dual-core processor, 1GB of RAM, and 16GB onboard storage. It also has a 2-megapixel front-facing camera and 8-megapixel rear-facing camera with auto-focus, LED flash, and 1080p HD video capture.
The device will have Samsung's Touch Wiz UI running on top of Android 2.3 Gingerbread and can function as a 3G/4G mobile hotspot for up to eight devices. For more details, make sure to check out our hands-on and video.
[VMS 4cc0f623f7a83b1ac75b]
[via Android Community]