Samsung Galaxy S Blaze 4G Hands-on and Unboxing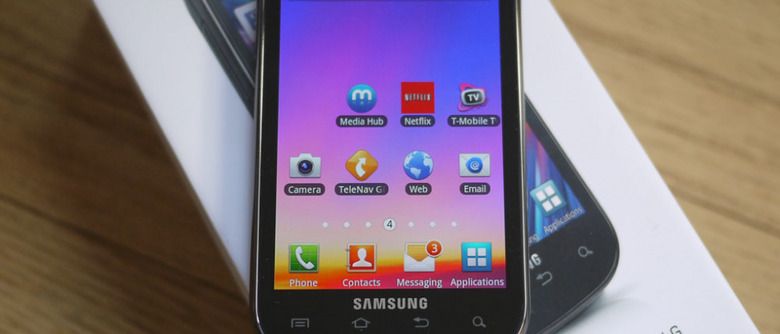 T-Mobile's newest offering in the Android world is this Samsung device by the name of Blaze, a dual-core Super AMOLED display-having miniature beast. This is the same device that we said would be Spring's Perfect Smartphone so it's time to put it to the test in a hardcore manner. Will its 3.97-inch screen be perfect for our thumbs? Will the Qualcomm S3 processor be enough to placate our desire for everyday apps and T-Mobile's version of 4G connectivity? Let's take a quick peek!
You should know at this point that this is NOT the full review of the device. We've still got to put this smartphone through the paces, as right now we've only just received the phone in the mail. What this post consists of is a selection of lovely close-up photos of the device as well as a hands-on video with a full unboxing of the device, as it were. You'll see Android 2.3 Gingerbread running on this smartphone with Samsung's own specially tuned TouchWiz user interface over the top.
The display is super bright, the phone fits perfectly in an adult male's hand like mine, and the device costs just $150 after $50 mail-in rebate from T-Mobile. Does this device look like a device you'd like to be using for the next two years? Have a peek at the video and the photos we've got so far and don't forget to ask any and all questions we'll be able to answer for the full review – soon!
[gallery