Galaxy S Blaze 4G is Spring 2012's perfect basic smartphone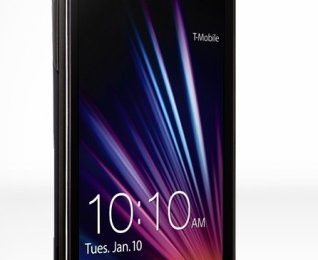 There's a device coming to T-Mobile in March that goes by the name Samsung Galaxy S Blaze 4G, and not unlike its Galaxy S II relatives, it's got everything the average customer needs to have a fabulous smartphone experience through the summer of 2012. There's a lot of talk going around of quad-core processors, utterly amazing cameras, and modems that will clear your device out of all unconnectedness, but here's the long and short of it: the device you're looking at right now is all you, the average smartphone user, really ever needs. It's not a flagship, it's not a top-tier device, it's not even the most stylish device you can buy for the price: but it is just what you need.
This device has a 3.97-inch Super AMOLED touchscreen on it. That means it has the ability to be brighter than you could ever possibly want it to be. People will be wondering why you have a spotlight in your hand. I used the Galaxy S II from AT&T for weeks before it finally got replaced due to a challenge by the iPhone 4S, and I can tell you without hesitation that I've never held a brighter screen in my hands – and yes, it's the same screen technology you're getting here in the Blaze. In addition, the 3.97-inch screen size fits right in the range of "sweet spot" for those of you hoping to not only have enough room to browse the web and play any app under the sun, but also to reach the entirety of the screen with just your one thumb in one hand.
This device will launch with the tried and true Android version 2.3 Gingerbread with Samsung's own highly-tuned user interface by the name of TouchWiz. For those of you that've used this newest version of TouchWiz, you know it's the next best thing to vanilla. Vanilla is what you get when Google makes the operating system and doesn't add any changes between it and the carrier. Samsung's changes make the whole experience better than any other hardware company that currently does it.
Do I believe that groups like HTC and LG will wow us at Mobile World Congress with their brand new ultra-fantastic smartphones? Yes I certainly hope so! Do I have confidence that the device they're going to release will be out before early Summer? Not a chance! So what we've got here is a period of waiting in between and a device that costs just $150 after a $50 mail-in rebate, and it runs on the fastest network T-Mobile has to offer yet as well.
So here it is: I guarantee you will be satisfied by this device without me even having to pick it up. I've experienced every component this device will be working with, including Qualcomm's 1.5GHz dual-core processor inside on other devices, and unless Samsung somehow flips out and screws this device up royally somehow or another, they've got a perfectly legitimate and awesome device for sale soon at T-Mobile.