With the Samsung GALAXY S 4, the company is letting the world know that they're taking an approach that's meant to make your life better with four key pillars of excellence, the first being an effort to allow you to get "more Enjoyment out of life." The camera experience will be the first way in which the Samsung GALAXY S 4 will help you get more enjoyment out of life. As Samsung has mentioned, they've created a camera experience that'll allow you, the user, to take as much emotion away with the device as possible. This camera experience was designed to allow you to get as top-notch a photography and video experience as possible as well.
With Dual Shot you'll be able to work with both the front and back-facing cameras at once. With Samsung's experience here, you'll have an array of templates for placement of these photos together in compositions for sharing with friends and family. You'll also be able to take videos in this manner with Dual Recording – front and back-facing cameras shooting at once with a final product that's got both videos in one file.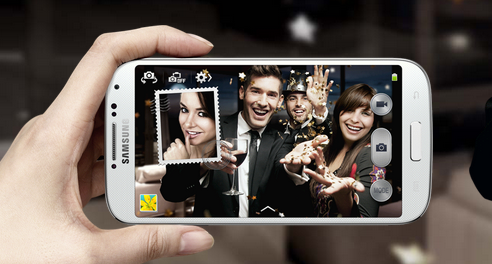 Sound in Shot allows you to capture up to 9 seconds of audio while a still photo is shown. Drama Shot allows you to combine a series of photos together into one final product. Cinema Photo takes a video of a moment you'd like to capture and allows you to highlight the areas on the screen you want to feature while the rest remains static – the result being one moving .gif file.
Story Album allows you to store all your photos into collections with pre-set templates. With Trip Advisor you'll be able to pull out GPS location data and apply to these albums with ease. With Samsung's connection with the company known as Blurb, you'll also be able to easily print these albums for real-world viewing.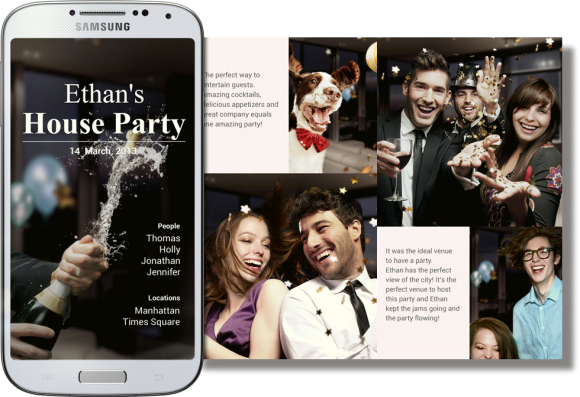 Have a peek at the timeline below for more information on the Samsung GALAXY S 4 with news posts and hands-on experiences galore, including the rest of the four key pillars of this smartphone's user experience!