Samsung Galaxy Player 3.6 Review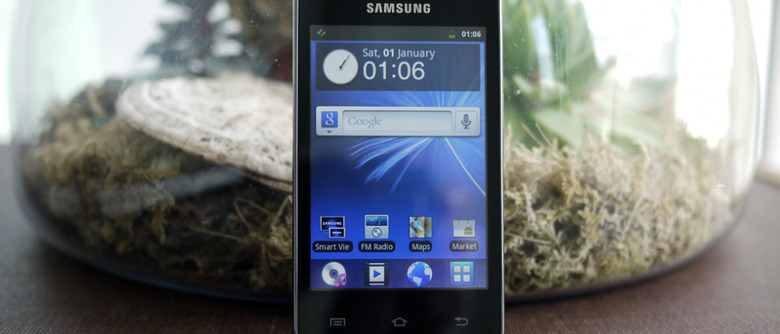 As the world finds itself in a frenzy looking for every smart product they can get their hands on, Samsung continues to move forward with a series of relatively low-cost media machines called Galaxy Players. Today we're taking a peek at the Samsung Galaxy Player 3.6, a device which with its 3.6-inch display has Android 2.3 Gingerbread at your fingertips complete with wireless connections such as Bluetooth and Wi-fi set to have you working with the full gamut of Samsung and otherwise wireless-friendly connections. The screen resolution is relatively low compared to the high-grade Samsung smartphones out there, and the processor is sort of tiny – is it still enough to entice the masses?
Hardware
The device at hand here isn't going to compete with the Galaxy S II line by any means – it's not meant to break down the competition with a high definition display nor a fabulout dual or quad-core processor. Instead it's made to play media, and that it does well. The 3.6-inch display is not high definition because it's meant to act primarily as a control interface for the rest of your devices as well as play music with Samsung's simplified apps for just that purpose.
What you'll find here is a handheld device that's perfectly sized for your palm, made to fit there and provide a display that's able to be accessed with one hand's thumb rather than having you use two hands to do any action like larger devices do. The camera is OK, certainly not fantastic, and the sound quality from the built-in speakers will bring you enough volume and quality for some hands-free video chat and bluetooth connected calling if your smartphone allows. Sound quality from the headphone jack is standard high-quality as with all Samsung devices while SoundAlive integration allows level changes on the fly.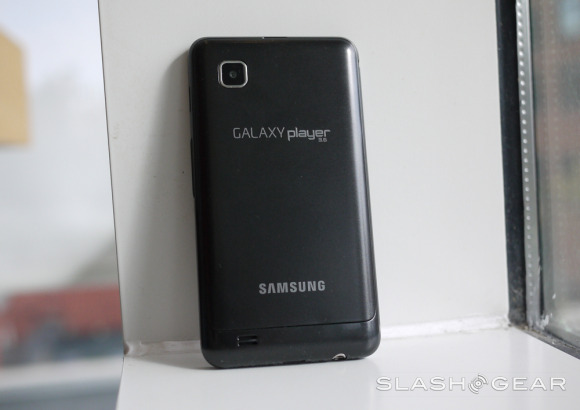 Have a peek at our Samsung Galaxy Player 5.0 review as well to see Samsung's other much more gigantic look at the Player line. Also have a peek at the following benchmark result from Quadrant Standard to see how this device compares to the rest of the Android world by the numbers: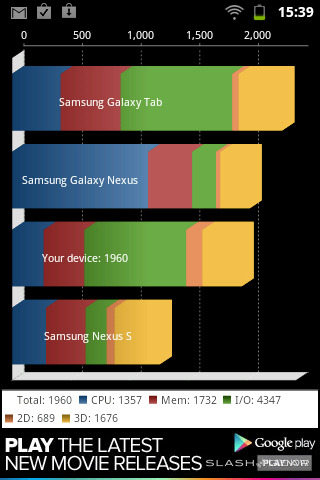 Software
You'll be running Android 2.3 Gingerbread here out of the box, complete with a set of applications that allow you the ability to connect with a host of other devices. Connect with your DNLA devices with AllShare, connect to your Samsung Smart TV with SmartView, and enhance your whole sound experience with SoundAlive. You've also got the ability to work with VoIP calling with this device's built-in microphone.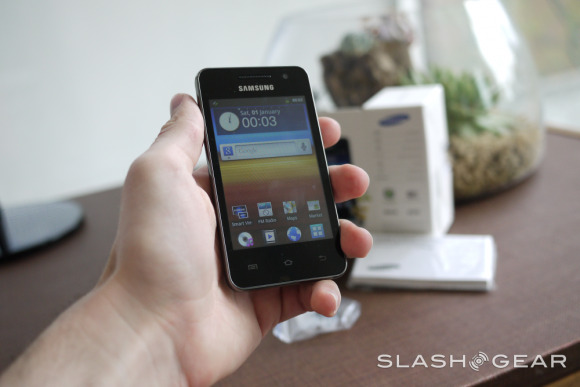 Each of these services allows you a connection to a bigger, better device. Again you wont be competing for specification supremacy with this Player, instead you'll be happy to know that you payed a whole lot less to own this device than your smartphone which cost more both initially and each month – the Galaxy Player requires no monthly fee because it is Wi-fi only.
Have a peek also at what you can do with a few quick app modifications via Screen Replacement apps as downloaded from the Google Play App Store. The one we're using in the video below is ADW Launcher EX which you can download here: download ADW Launcher now!
Camera
The camera on this device will bring you basic shots suitable for the wallpaper on the device your working with, for taking shots of your family members to send to friends and relatives, and that's about it. The video quality too is OK, but certainly not something you're going to use to create a masterpiece with. Have a peek at some examples below to get a better idea of what you're working with with this 2 megapixel camera on the back (and VGA camera on the front.) Video and photos below: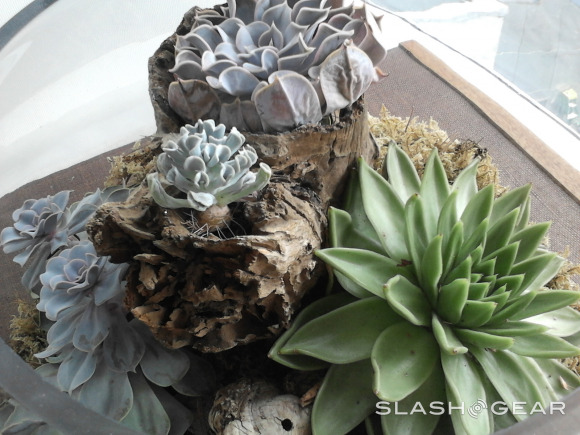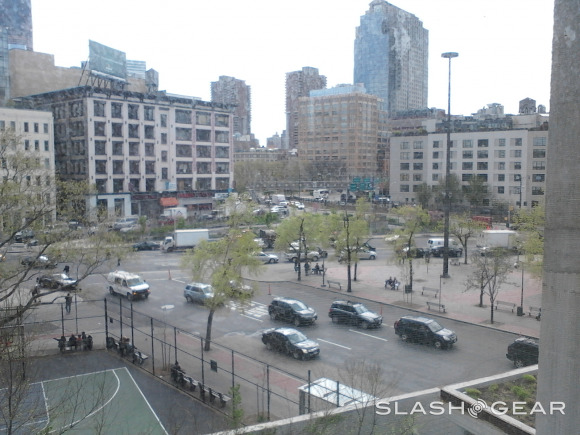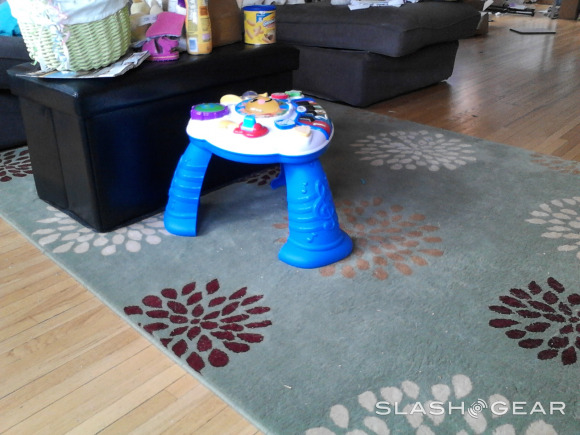 Battery
The battery on this device appears relatively astounding until you realize you're not using mobile data. That in and of itself is one of the biggest battery drainers on most smartphones – here it's not an issue. Expect to be using this device for at least a full days' music and video controlling action.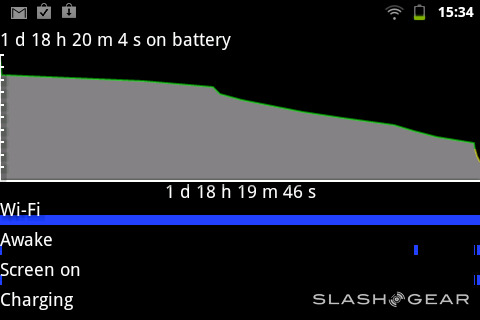 Wrap-Up
This device is not an iPod touch competitor. Instead it's Samsung's effort to bring their user interface and media-controlling prowess to the non-mobile smart device world. You've got no mobile data, but the rest of the Android fun is all here – and at $149.99 (in stores now) you might not be able to resist such a relatively inexpensive fun machine. Should you also have a smartphone on hand – especially if it's one so gigantic as the Galaxy Note, for example, this device will act as your everyday connection if you plan on leaving that beast in your backpack – connect it!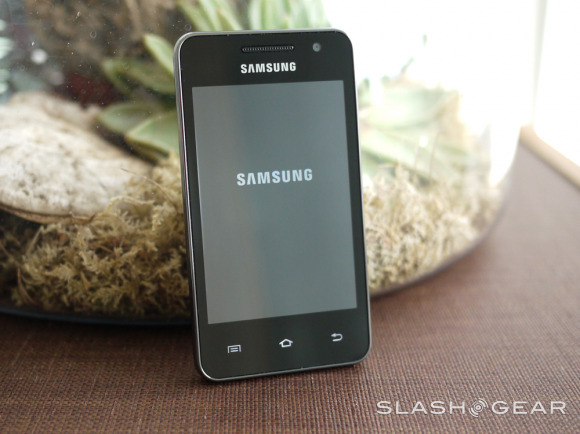 Is this device worth the cost? If you've not already got a similar device on hand – yes it certainly is. You can use this device essentially as a smartphone everywhere there's a Wi-fi connection, and given Android's ability to be hacked and modified from here to outer space, you'll have the experience you want whenever you want. Put all your music on here, your videos galore, and connect to your HDTV and Bluetooth stereo for an awesome time had by all.