Samsung Galaxy NX press photos leak: interchangeable lens Android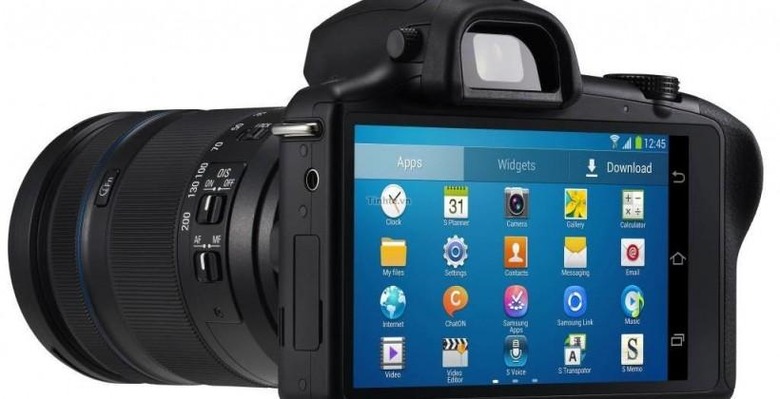 It would appear that the Samsung Galaxy NX is all-but revealed now that press photos have leaked in full, right on top of tipped information on specifications for release later this month. At the June 20th event in London we'll quite likely be seeing this machine up close – for now we'll have to make a few guesses at what it'll have inside.
What you're seeing is a device that'll be known simply as the Samsung Galaxy NX, one of two angles on the Samsung Galaxy Camera device released last year. While the Samsung Galaxy S4 Zoom turns its mind toward the smartphone world, the Samsung Galaxy NX adds a bit of Android to the higher end of the spectrum.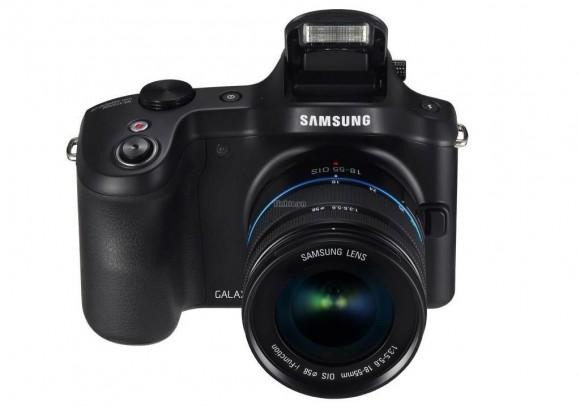 This device has been suggested to be running with APS-C 20.3 MP sensor, the ability to work with ISO up to 25,600, and the ability to work with 1080p video capture. This device will work with a full-body back-facing touchscreen interface and Android 4.2+ as well as a collection of hardware buttons around the sides and front of the machine.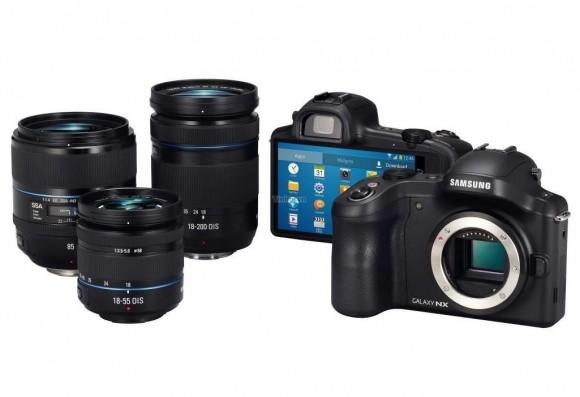 Lenses appear to be ranging from 18-55 OIS to 18-200 OIS while the camera itself will likely be released as a body-only configuration or in a package with a standard lens from the set. This reveal fits in well with the information we've found solidly this morning, including the idea that this machine will be bringing Android to replace the software on the full NX line.
SOURCE: TINHTE