Samsung Galaxy Note White hits the UK today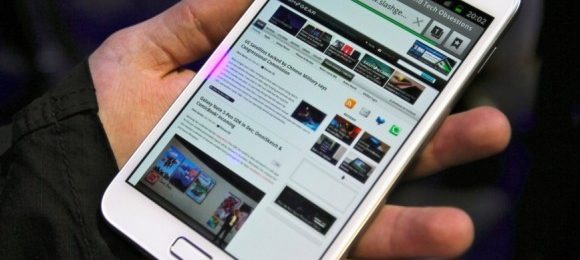 The folks at Samsung have dropped the white bomb on the United Kingdom today with an almost surprise release of the Samsung Galaxy Note in white. This device has been released in black back in November, but as you know, everyone likes to get their devices in pearl these days to match their winter hats and so forth. Users will be able to pick up their purchases exclusively from John Lewis on Oxford Street London starting on the 23rd of January.
This is the device with the gigantic display, the Galaxy S II on giant pills, the one with the built-in pen and the mid-seat between smartphones and tablets. This is the Galaxy Note, and as we'll also soon be finding out in the USA, there may just be room for another display size yet. As Simon Stanford, UK and Ireland Telecommunications and Networks Devision Managing Division for Samsung says:
"At Samsung we always want to offer our customers choice and are delighted to bring the Galaxy Note in white to the UK. The Galaxy Note is an innovative addition to the Samsung Galaxy family and a new category of device that consumers can't get anywhere else." – Stanford

We've had more hands-on with this device than you'll know what to do with, so get ready to get on top of this device with videos, photos, and comparisons galore in the timeline below. Also note that this version and this release contains a bonus for the first 100 customers to pick one up from John Lewis: £250 of free music, films and e-Books! Contact your old pal John on Oxford Street to make sure there's a few left, then if you miss it, pick a Note up anyway! Additional locations for sales of the Note White will be opened up in February across the UK.