Samsung Galaxy Note III tip claims plastic replacing glass display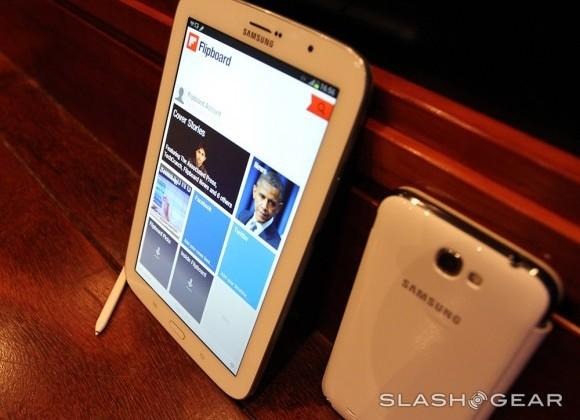 We've heard ramblings of the the rumored Galaxy Note III in the recent past, and today's rumor takes the claims a bit further. It's said that Samsung's next Galaxy Note phablet-style handset will do away with traditional glass for plastic in order to make the screen more robust and less prone to crack when dropped.According to SamMobile, the Galaxy Note III will sport the first-ever plastic-lined OLED display, and it's said to be revealed at IFA 2013 later this August, with a release date sometime in Q4 2013. As for screen size, we've heard that Samsung will go for the 6.3-inch variety, although other sources have pointed to a more manageable 5.99-inch display.
The supposed OLED plastic display will be extremely lightweight and thinner than traditional screens, which would make way for a bigger battery or an overall thinner device. And since it's plastic, it's said that the screen will hold up a lot better to drops than glass would. Despite the advancements of Gorilla Glass, it still shatters pretty easily when dropped at the right angle.
This would make the Galaxy Note III Samsung's first all-plastic device — that is, if Samsung decides to continue with its tradition of plastic-laden shells for its devices. We're not sure how much of an impact this will have on the user experience, but glass has always been a premium option compared to plastic when it comes to touch devices.
[via Android Community]