Samsung Galaxy Note II heads to the US "later in 2012"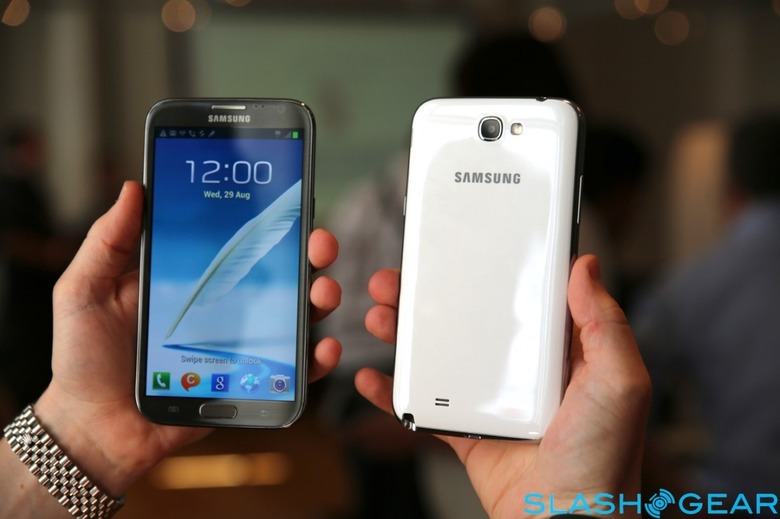 Most likely you all just noticed that Samsung finally took the covers off of their new super-sized Samsung Galaxy Note II phablet. The first question most of you probably have is regarding US availability. The Galaxy Note II will be launching internationally first, and as usual the folks across the pond in the states will be waiting a bit longer.
Samsung announced the Galaxy Note II this morning and you can see the full details from our announcement post. Then to see just how awesome this 5.5-inch Android 4.1 Jelly Bean powered Android device actually is you'll want to immediately take a peek at our Galaxy Note II hands-on. Once you get all excited prepare yourself for a little bit of bad news.
As we mentioned in the announcement post, Samsung won't be launching the Galaxy Note II in the US right away. Rest assured however that it will be coming, and coming soon. Hopefully from multiple carriers including Verizon. Here's the official statement from Samsung US themselves:
"Samsung Mobile is planning a U.S. version of Galaxy Note II, which will be available later in 2012. Building on the success of the original Galaxy Note, we're confident that the Galaxy Note II continues to redefine what consumers should expect from their smartphone and delivers a powerful, innovative and unique experience. Exact timing and retail channel availability is not being announced at this time, we will continue to share information as it becomes available"
So there you have it! The Galaxy Note II is here, it's awesome, and it won't be available in the US until later this year. Hopefully they'll have it out sometime late October and if the Galaxy S III was any indication of how they've managed to work with US carriers we could see it launch on multiple carriers. AT&T received the original first, but we aren't sure how round deuce will play out. Enjoy our hands-on video below and we'll update the minute we know more about the Galaxy Note II in the US.