Samsung Galaxy Note II official: 5.5-inch quadcore phablet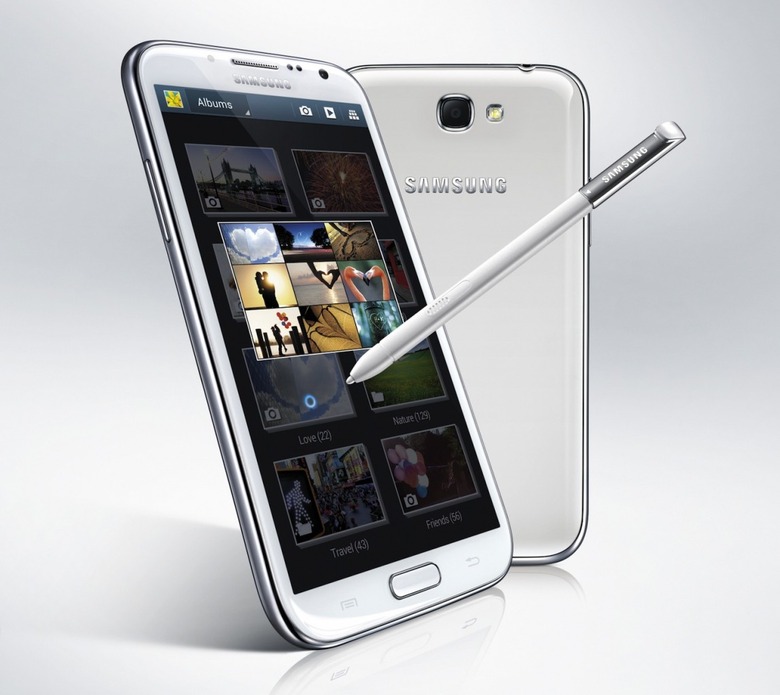 Samsung has officially announced the Galaxy Note II, the successor to its surprising hit "phablet" the Galaxy Note, with a 5.5-inch stylus-enabled display and 1.6GHz quadcore processor. Running Android 4.1 Jelly Bean with 2GB of RAM, the Note II also includes a fatter, longer stylus – though still fitting it into the body of the phone itself – with a new rubber tip for more comfortable handwriting and sketching. Perhaps most impressive, though, are the dimensions: by trimming the bezels, Samsung has managed to bring the new Note II in at almost the same size as the model it replaces, despite the larger screen.
In fact, it's 9.4mm thick and 180g, and bears more than a passing resemblance to the Galaxy S III. Two color versions will be offered – marble white and titanium grey – and three storage models, 16/32/64GB. The screen, an HD Super AMOLED, has lost a few pixels in width – it's now 1280 x 720 rather than 1280 x 800 – but the battery has gained capacity, now up to 3,100 mAh and, Samsung told us, charges more quickly and lasts for longer than on the Note. Connectivity will likely include various 4G models, along with NFC, WiFi and Bluetooth.
The biggest changes, though, are to the software, which Samsung continues to refine for digital notetakers. Pull out the S Pen stylus and Popup Note loads for quickly jotting down reminders; hold down the barrel button on the side of the stylus and swipe up, and you get Quick Command, which uses handwritten shortcuts to toggle settings or load apps. It's also capable of more advanced functionality: for instance, you can write "@ Paul" and then a brief message, and it will open up a new email, address it to Paul, and paste the message into the body.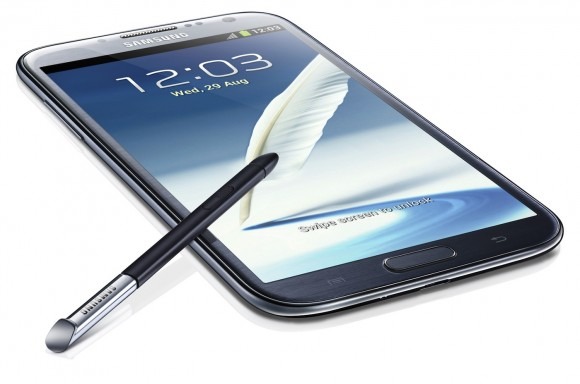 Other changes make the most of the screen size on offer. The gallery can now show a column of albums on the left and their contents along the right, all on the same screen, and the Popup Play floating video tool we saw on the Galaxy S III has been brought over and makes more sense on the larger Note II display. Hover the nib of the pen over a gallery folder, message, calendar entry, contact or photo, and it will expand as a preview. The same system gives video timeline previews as you hover-scrub through clips.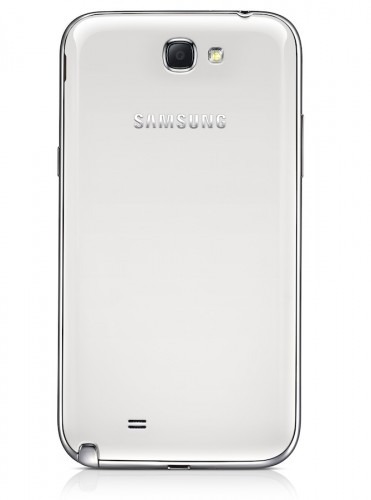 Facebook calendar entries now sync with Samsung's own calendar, and there's a Screen Recorder tool that can create a video clip of your pen actions, useful if you need to show someone exactly what changes you need made to a document or presentation. As before, clipping out sections of the display as screenshots is simple, and there's handwriting recognition.
Samsung hasn't confirmed pricing, nor carrier versions, but we'd expect to see the same sort of numbers and availability as the existing Note when the Galaxy Note II hits stores in Q1 2013.
Samsung US gave us the following comment:
"Samsung Mobile is planning a U.S. version of Galaxy Note II, which will be available later in 2012. Building on the success of the original Galaxy Note, we're confident that the Galaxy Note II continues to redefine what consumers should expect from their smartphone and delivers a powerful, innovative and unique experience. Exact timing and retail channel availability is not being announced at this time, we will continue to share information as it becomes available"