Galaxy Note 9: If this is it, it's the new boss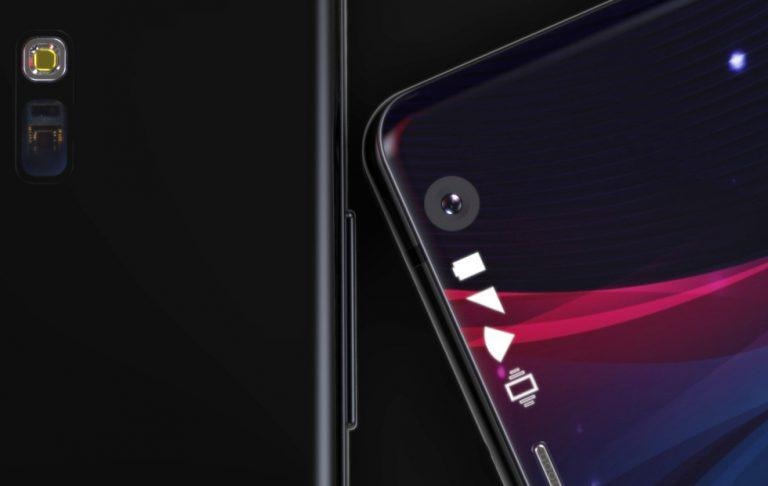 Analyzing the Galaxy Note 9 is like seeing the culmination of a year's worth of best phone concepts. It's like seeing what every other smartphone was trying to achieve, and Samsung crowning their efforts. Each year when the Samsung Galaxy Note series arrives, it's like Samsung was just sitting back waiting for everyone else to try to make something as uniquely all-encompassing and fulfilling, specs, price, and all that goodness.
The tips, rumors, and insider anonymous words we've collected over the past few weeks paint a pretty neat picture for the Galaxy Note 9. In the chart you're about to see below, I've set Samsung's next titanic release up against what we expect for Apple's followup for their mega-successful iPhone X. You heard me.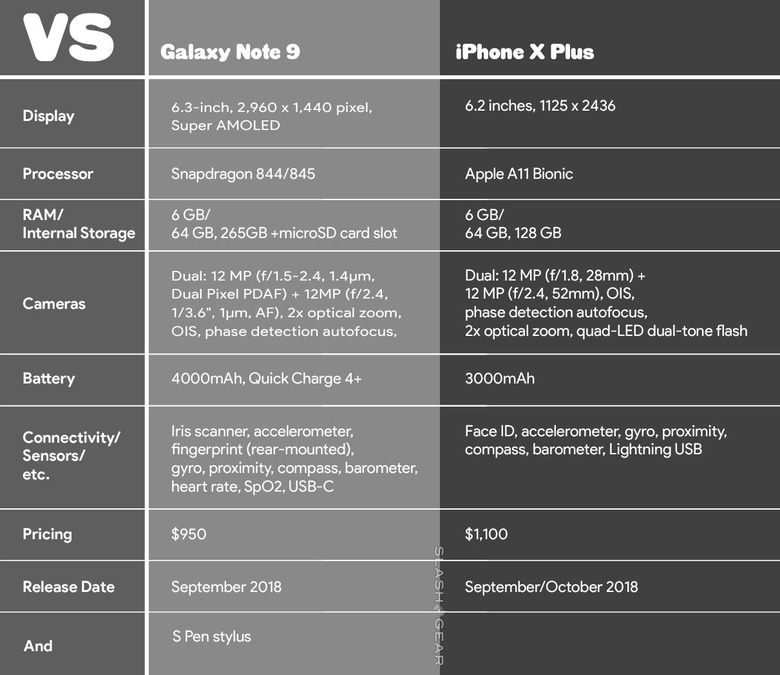 IF what we're comparing here is true – and it very well could turn out to be – the Samsung Galaxy Note 9 will have a real competitor in the iPhone X Plus. More of a competitor than the iPhone Plus series ever was. Not because it has the same specs – because it doesn't. But because an iPhone X Plus would fill the premium large-screen category Apple's thus far not truly taken hold of.
Now, if only Apple would put what they've developed for the Apple Pencil into a stylus that'd fit inside a large iPhone, we'd have a winner. But that won't happen. Instead, Samsung's Galaxy Note will continue to be the biggest breadwinner for Samsung in the final quarter of the year, every year.
The concept images you see in this article come from Concept Creator. They show a Galaxy Note 9 that's a bit more extravagant than the one depicted in the chart. The chart is slightly more conservative with the display, a display that's not all that different from the Galaxy Note 8. The Galaxy Note 9 shown in the concept images tosses bezels out the window completely.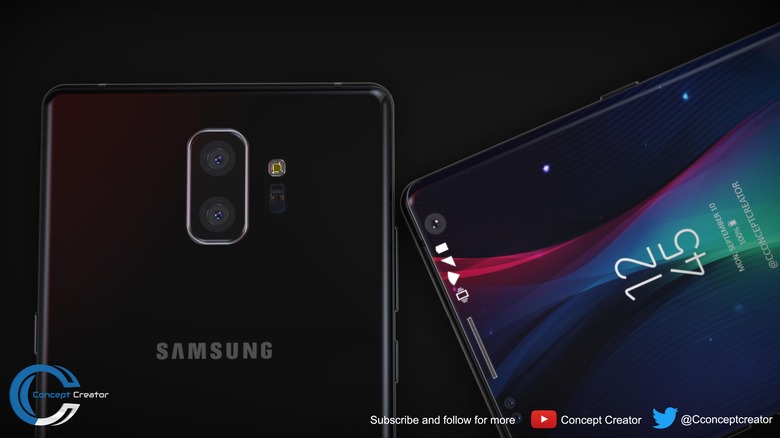 Pricing for the Galaxy Note 9 is likely set to undercut Apple's next mega-massive release by at least $100 USD. At this point, such price gaps don't make a big amount of difference for end-users, but they DO matter a bit to the rest of the smartphone-buying world. Especially when it comes to Apple and Android superfans.
At this point we've got no reason to believe Samsung would choose a different release date and reveal date from last year. That means on or around August 23rd for a reveal, and early September for a release. Release dates around the world will depend on local markets.