Behold, the most monstrous Samsung Galaxy Note 9 looks to have been leaked – in part. The tip today suggests that past is prologue, and that the last Galaxy Note, the Note 8, had a very similar most-massive device. The Samsung Galaxy S9 Plus has an edition with 6GB of RAM and 128GB of internal storage, while Galaxy Note 8 had a version with 6GB RAM and 256GB internal storage. The Galaxy Note 9 was tipped today to be even more impressive in its most expensive state.
The most recent leaks for the Galaxy Note 9 suggested we'd see at least as powerful an edition as last year with the 8. The device had 6GB RAM in this most recent leak compared to the S9. The newest most powerful version is said to reach up to 8GB of RAM. Word comes from Ice Universe who suggested this weekend that "if you are lucky, you will see 8GB RAM and 512GB ROM Galaxy Note9."
There's almost certainly be a microSD card slot onboard – because there's no reason for there not to be. If there is a microSD card slot, there'll be room for 400GB storage more. If you've got a 400GB microSD card, that is. No need for the cloud storage on a device with that much storage, yes?
Below you'll see a list of specs we've collected on the Galaxy Note 9 thus far. Note that these specs come from rumors, tips, and otherwise unofficial sources. Not until Samsung gives the final word will we know what the Galaxy Note 9 truly includes. In the box we can guarantee there'll be a phone and some legal text – outside of that, we'll see!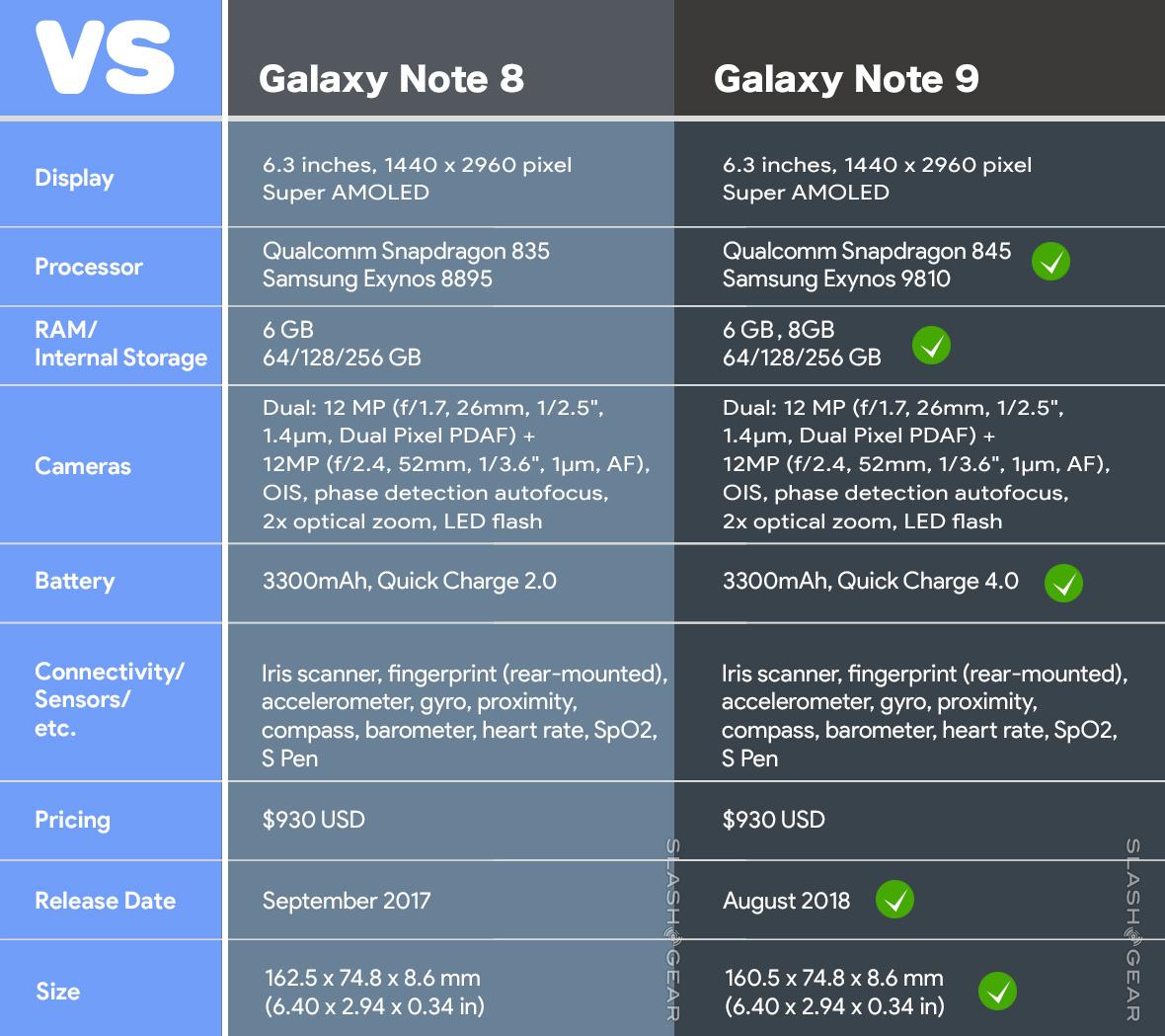 The Galaxy Note 9 will likely be released in September of 2018. Word on the street is that there'll be a slightly earlier reveal date than in previous years. We'll keep our fingers crossed – and we'll be watching the Google Pixel 3 XL for some competition, too.