Samsung Galaxy Note 8 release date heralded by another "Note"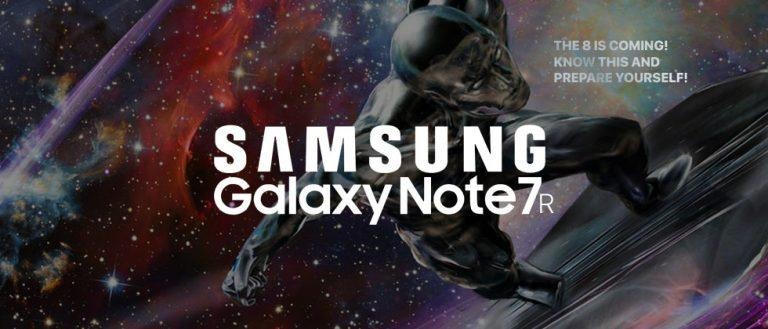 There's another Galaxy Note coming from Samsung before the onset of this year's big release, the Samsung Galaxy Note 8. That is the refurbished version of the Samsung Galaxy Note 7 – but not just known as the Galaxy Note 7. This new version is almost identical to the doomed Galaxy Note 7 released last year, but here in 2017 it'll be released on a small scale as the Galaxy Note 7R.
We can think of this new version of the Note as the herald of the big release. Almost like we're dealing with the Marvel Comics character Silver Surfer here, flying in from outer space to warn us about the imminent arrival of Galactus. In an ideal world, Samsung would release the Galaxy Note 8 with a Galactus Special Edition.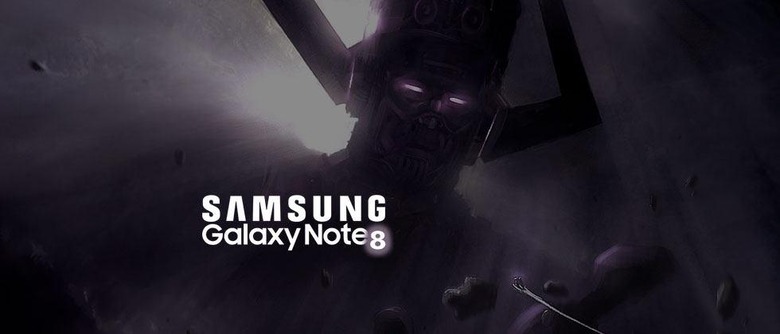 Galactus, you see, was the only survivor of the Big Bang, having been born before our current universe existed. It'd be like Samsung saying that no explosion (smartphone, universe, or otherwise) is going to stop the Galaxy Note from existing in this reality. Better yet, let's just call it the Galactus Note and start fresh.
The big differences between the Samsung Galaxy Note 7 and the Samsung Galaxy Note 7R are its innards. While the exterior has the same look – as it's most often literally the same hardware as before reburb – the insides are ever-so-slightly updated. Instead of a 3,500mAh battery inside, this new version has a 3,200mAh battery.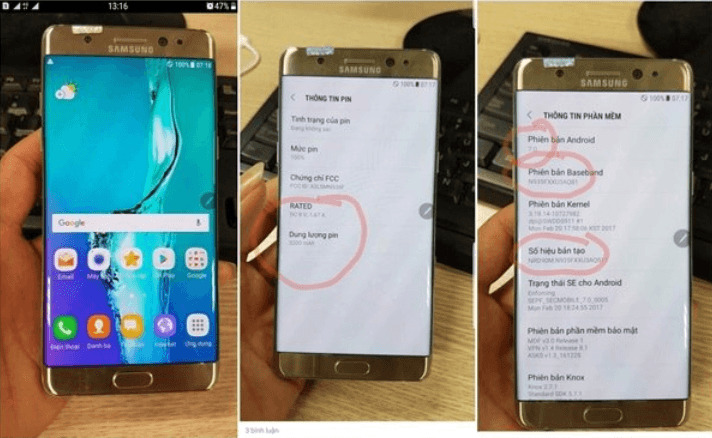 Images of the Galaxy Note 7R above come from TechnoBuffalo and were posted this morning.
SEE: our original Galaxy Note 7 Review
The new Galaxy Note 7R comes with Android 7.0 right out the box, while the original Galaxy Note 7 came with Android 6.0.1. And all seems to be well with regard to the battery fire issue with the original, too. The original and this refurb model both had a 5.7-inch 2K display with curved edges on the left and right. inside is a Samsung-made Exynos 8890 SoC rolling with 4GB of RAM. Both cameras (front and back) are the same as they were before, and the Iris Scanner is also intact.
The bad news is that there's no word yet on whether this device will be released in the United States. The first place it'll appear is in South Korea, where it's tipped to be coming with a price tag that's entirely reasonable given the power and abilities of this phone: 700,000 won, which is right around $620 USD, or just over $250 off the original price.