Samsung Galaxy Note 8 release 2017: time tips "2x" details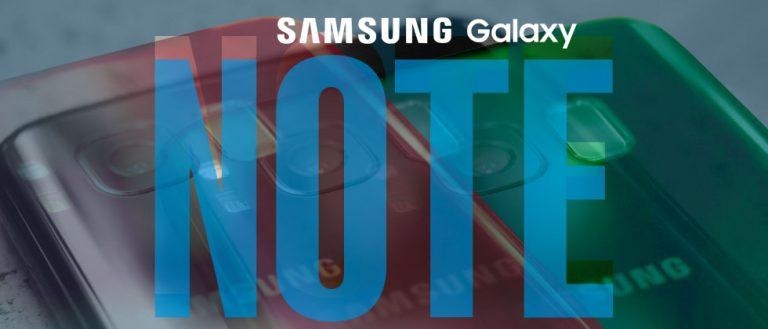 This week details in a recently-published set of design files from Samsung suggest that the Galaxy Note 8's backside will have two cameras. This information should not come as a surprise to those watching this space extremely closely – there was just a tip about this same sort of thing just a few days ago. Now with the return of some documents first filed all the way back in November of 2016, it's time to start hypothesizing in earnest.
Not entirely unlike what we've seen with the Huawei Mate 9, this Samsung device is tipped to roll with a set of cameras at its back. Very similar to the Huawei Mate 9, this Samsung device has been tipped to have a pill-shaped lens cover glass containing the back-facing camera duo.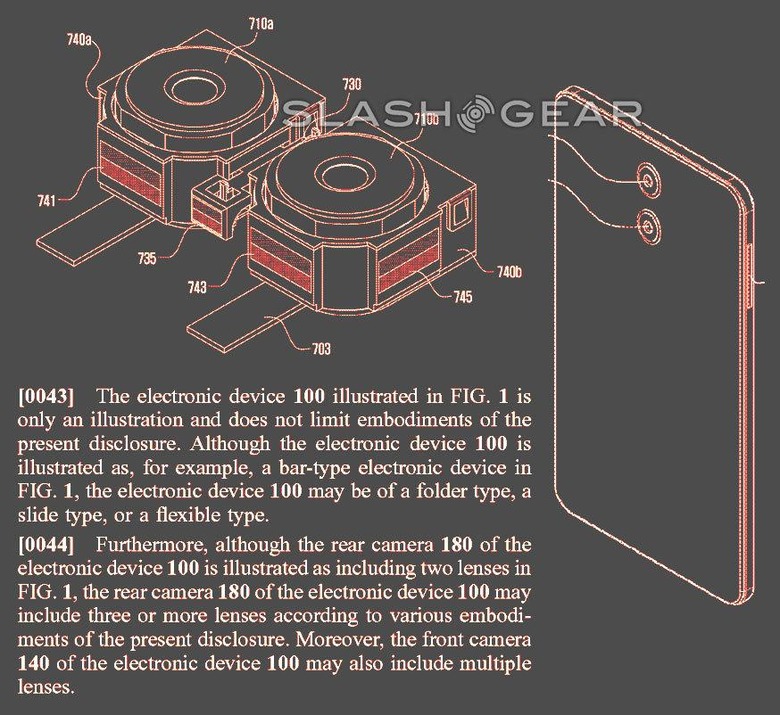 What we've seen published this week is a document with the USPTO which shows how Samsung's most basic implementation was planned. Implementation of a set of cameras at the back of a smartphone, that is to say. They mention in the document that this isn't necessarily the limit of what the technology is capable of, but it shows where the array makes the most obvious sense to place.
Unless you're taking nothing but vertically-arranged photos like a monster. If that's the case, there's always the iPhone 7 Plus. Until Apple's next generation, where they might well turn the pill vertical, how it aught to be turned.
Implementation includes talk of Optical Image Stabilization and the possibility of either one or both cameras doing the focusing at once. Described inside also is flexible circuit board, a driving member, a ball bearing, a sensor for measuring the tilted state of the driving member, and a sensor that detects the movement of the plurality of focusing modules. Not included in the description of this technology – as expected – is any naming of part numbers or specific devices for possible implementation.
They might also be testing out the production-level implementation of a similar camera system on an earlier phone release. It's been rumored China-based Samsung-heavy leaker Twitter user MMDDJ that an upcoming Samsung Galaxy C10 will use a dual-camera setup first. This device would be released in Asia in the weeks before the Galaxy Note 8 – or significantly earlier.
What I'd love to see happen is for Samsung to follow Huawei's lead, rather than Apple's. When I say "follow their lead" I mean in implementation, not necessarily development of new types of technology. It's more likely that Samsung, this time, decided that they'd wait to release a sort of dual-camera setup until they had something new and exciting to offer.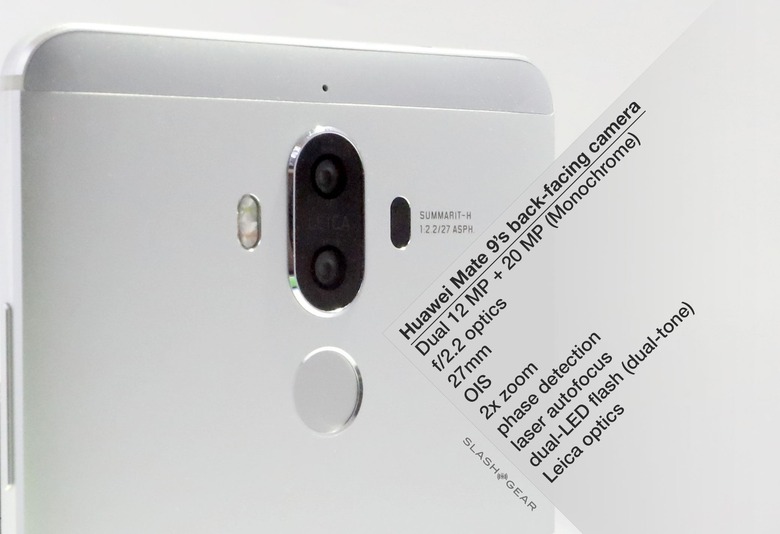 As it were, my own personal favorite dual-camera setup is in the Huawei Mate 9. Not because it necessarily generates better focus or color, but because one of the two cameras is specifically built to capture monochromatic light. As such, it's optimized to make the most of black and white photos.
Using two different sorts of cameras in this way has several advantages – but for me, the specific greatness of this setup is in the unique opportunity it presents. On no other smartphone is there as advanced a monochrome sensor as this, able to take black and white photos with hardware-level accuracy.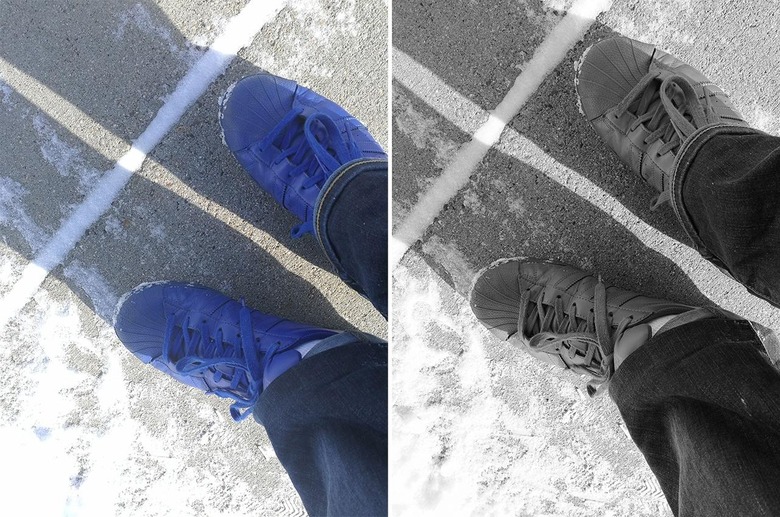 As Sony leads the game in terms of smartphone camera sensor excellence at the moment, I'd not be surprised to find one or two Sony-made IMX Exmor image sensors in the Galaxy Note 8. Samsung has delivered their own image sensors for cameras on market-leading phones before – but this sort of release calls for whatever's most advanced on the market, no matter who it's manufactured by.
Expect at least what the Huawei Mate 9 offers on its backside cameras if the Galaxy Note 8 is released with its own pair. The Huawei Mate 9 provides one 12MP camera and one 20MP camera, the larger of the two made just for monochrome captures. These 27mm cameras have f/2.2 optics, optical image stabilization (OIS), and the array offers 2x optical zoom.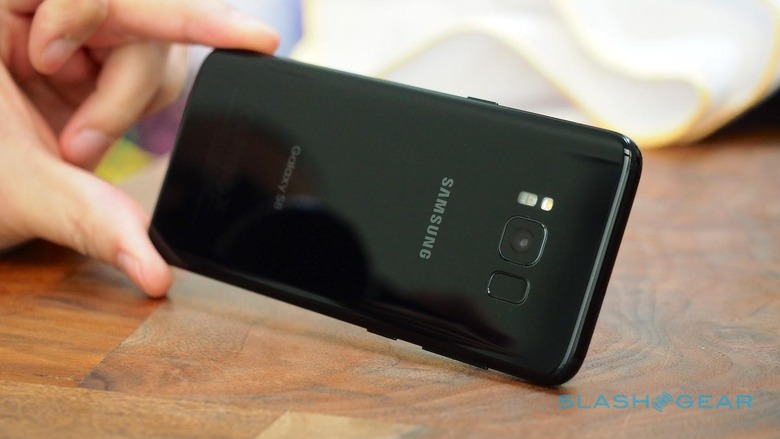 One of the two cameras will likely match that of the Samsung Galaxy S8. That means a size 1/2.55" Sony Exmor IMX333 image sensor capable of capturing 12.2MP photos. This RGB camera sensor can capture 1.40µm pixels and features dual-pixel phase detection autofocus.
The rest of the Samsung Galaxy Note 8 won't likely be all that spectacularly different from the Samsung Galaxy S8. Or the Galaxy S8 Plus, to be more specific. Have a peek at SlashGear's Galaxy S8 Review to see what the S8 and S8 Plus are all about.