Samsung Galaxy Note 8 codenamed "Great", begs to be debunked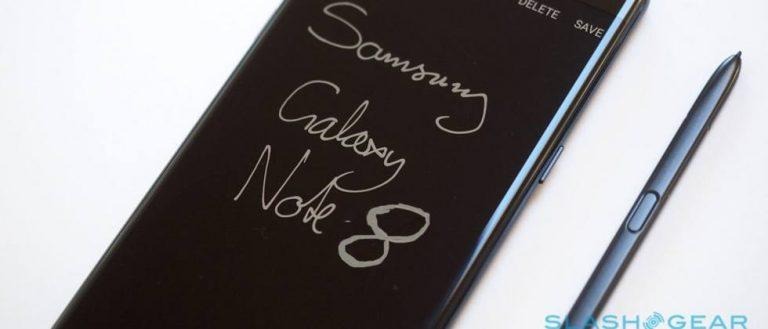 Pride cometh before the fall? Perhaps. It is definitely a case of tempting fate. Word has gone out that Samsung has chosen a codename for this year's Galaxy Note phablet and, while it doesn't really tell us anything new, it does hint at the company's ambitions for the device. The Galaxy Note 8 will supposedly be called, at least internally, "Great", perhaps to juxtapose it with the not so great Galaxy Note 7. Of course, in doing so, Samsung is almost challenging everyone to prove it wrong.
While Samsung's recovery rests on the shoulders of the Galaxy S8, the Galaxy Note 8's task will not be easier. Some have already called on Samsung to retire the line, fearing that the Galaxy Note name is forever cursed. Slapping on a "Great" codename, one that will most likely be forgotten once the news goes stale, doesn't exactly make it as such.
The biggest question will probably be whether the Galaxy Note 8 will have anything left to offer. The Galaxy S8 is already expected to have a larger screen, without getting a larger body, and S Pen support, two of the defining features of the Galaxy Note line. As Samsung showed in the Galaxy Tab S3 tablet, it isn't averse at bequeathing its stylus to a Galaxy S device.
Whatever the Galaxy Note 8 ends up as, it will have a more permanent and identifiable model number of SM-N950F, at least according to sources. The Galaxy Note 7 before it was the SM-930. If you were wondering where the N940 went, it was and will never be born. The number "4" is unlucky for Koreans, though that didn't really shave the Galaxy Note 7 in the end.
As for the Galaxy Note 7, there will reportedly be an SM-N935, codenamed "Grace R". "R" apparently stands for "refurbished" (Grace is the new UX that shipped on the phablet). There is still no formal confirmation that Samsung will be selling a refurbished Galaxy Note 7, especially in the Korean market, but if it does, it at least has a model number and a codename too.
VIA: SamMobile