Samsung Galaxy Note 5 lands in gold platinum for AT&T and Verizon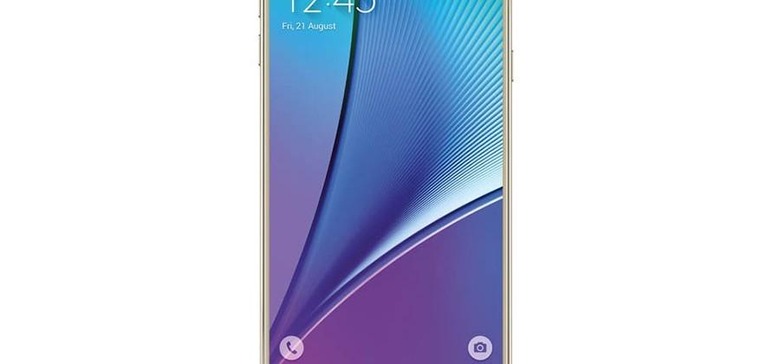 The Samsung Galaxy Note 5 smartphone has landed in a new color just in time for holiday shopping. The device is now offered in gold platinum, in addition to the white and black colors that were available before. The new color is available via AT&T and Verizon, 2 weeks after T-Mobile.
Other than the gold color, the new version of the Note 5 is exactly the same as the other versions we already know about. If you have somehow missed all the hubbub on this smartphone, check out our review of the Galaxy Note 5 when the device launched back in August.
The specifications include a big 5.7-inch HD resolution display. The rear camera for the Note 5 is a 16MP unit and the front facing camera is a 5MP unit. The processor under the hood is a Samsung Exynos 7420 octa-core unit.
The phone is also secured with Samsung Knox for security. The Note 5 can work in over 200 countries around the world and has up to 25 hours of standby thanks to its 3000 mAh battery. The operating system is Android 5.1.1 and that octa-core chip is paired with 4GB of RAM. The smartphone also ships with the S-Pen.