Samsung Galaxy Note 3 in rose gold hits Verizon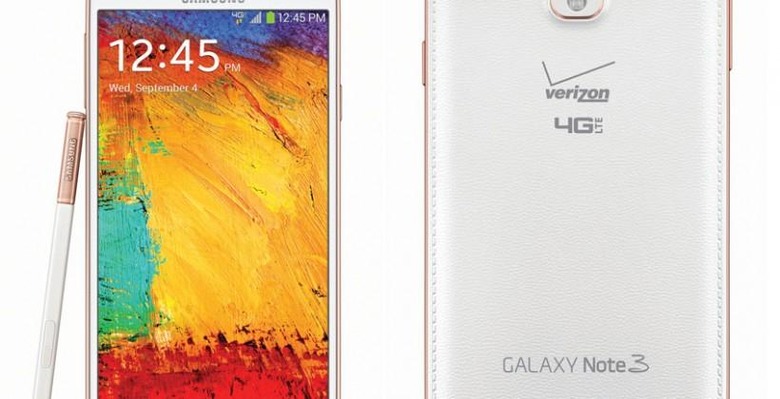 Back in December, we learned that Samsung was rolling out some new color versions of its Samsung Galaxy Note 3 smartphone. The new colors included rose gold and merlot. Verizon Wireless has now announced that it will be the exclusive provider for the rose gold version of the smartphone.
The only difference between the rose gold Galaxy Note 3 and the other versions is the color of the metal accents on the device. Those accents are the rose gold color mated with white. The hardware and specs of the smartphone are the same as other versions already available.
The smartphone will run Android 4.3 Jelly Bean. It features a big 5.7-inch Super AMOLED screen measuring 1920 x 1080. The dimensions of the smartphone are 151.2 x 79.2 x 8.3mm and the smartphone weighs 168g.
Power for the device comes from a 3200mAh internal battery. The processor is a 2.3GHz quad core unit. The smartphone has a 13MP rear camera with flash and a 2MP front camera with flash. The smartphone has 32GB of internal storage and a microSD card slot for expansion along with 3GB of RAM. Check out our review of the Samsung Galaxy Note 3 for more details.
SOURCE: Samsung