Samsung Galaxy Nexus photos caught on Google+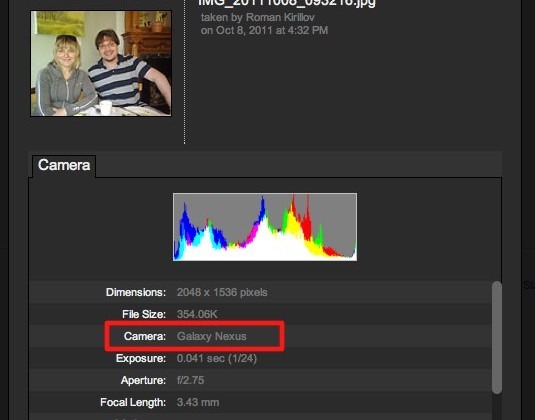 Photos apparently taken on a Samsung Galaxy Nexus have been spotted on Google+, with two Google engineers sharing images that, according to the EXIF data, were shot by the currently unannounced handset. Stills taken by Roman Kirillov and Chris Yerga list "Galaxy Nexus" under camera, though Google+ default resizing of uploaded shots to 3-megapixels mean we can't see the full quality the new Googlephone is capable of.
Samsung and Google's big reveal was initially expected to be at CTIA this week, but the two companies decided to postpone the event. The public reason was respect for the passing of Steve Jobs, Apple's co-founder, but there have been suggestions today from arch insider Eldar Murtazin that the delay is also to allow time for last-minute modifications. Android 4.0 Ice Cream Sandwich, which will debut on the Galaxy Nexus, is apparently having some features removed as a casualty of the ongoing patent wars between Google, Apple and others.
The exact timescale for that to be completed is unclear, though rumors earlier this week suggested the Samsung and Google event had been quietly rescheduled for November 3. That's the word of an alleged Verizon employee; neither Samsung nor Google have confirmed a new launch date.
According to previous leaks, the Galaxy Nexus will have an 8-megapixel camera capable of Full HD video recording, along with a 4.65-inch 1280 x 720 Super AMOLED HD display. At the very least, it certainly seems that the new Googlephone will be named the Galaxy Nexus, though, rather than the Nexus Prime, going by the EXIF data.