Samsung Galaxy Nexus official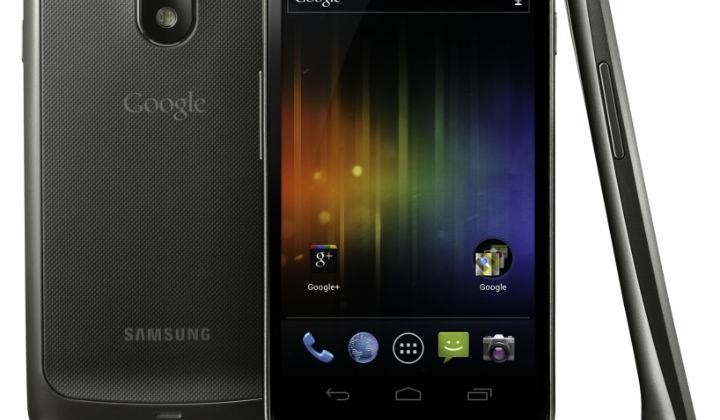 Today the GALAXY Nexus has been revealed in Hong Kong to the world as the first device on earth to run Android 4.0 Ice Cream Sandwich. This device has a 4.65-inch HD Super AMOLED display with no less than 720p resolution, and it has a 1.2GHz dual-core OMAP processor from Texas Instruments. The GALAXY Nexus is the first running what Google calls an entirely new look and feel to Android in Ice Cream Sandwich, along with multi-tasking, NFC support, a new notification system, and what they're calling "Software Navigation Buttons", this meaning that the physical Android home row of menu buttons are no more, everything is now right there inside the display.
The entirety of this device has been revealed to us in Hong Kong before the event, and here we get to see it officially for the first time. You'll see soon that there's a brand new People app, a wholly redesigned camera interface, and "zero shutter lag" – whether that's in Ice Cream Sandwich or on the phone, we're not sure what's implied, but the phone itself seems the likely candidate for this feature. There's a brand new innovative way of unlocking the device called Face Unlock, NFC allows you to work with an app called Android Beam, and Google Talk has been enhanced for shooting video and video chat.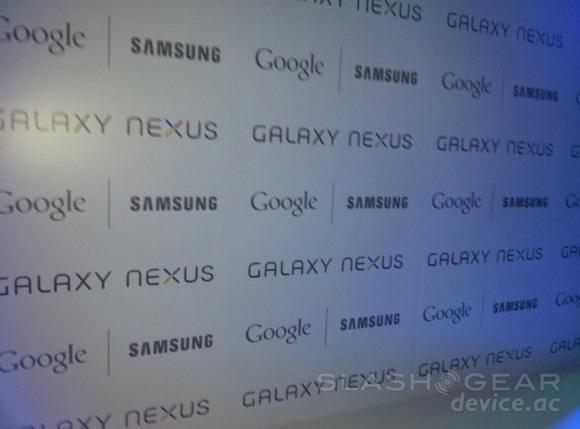 Working with a similar feel and shape to the original Nexus S, this device is bent to the "Contour Display" shape that fits perfectly in your hand or right there on your face. "Hyper Skin" backing on the device compliments the lovely feel, there's 1GB of ram, 16 or 32GB of internal memory, and the whole thing weighs in at 135g. The battery sits at 1750 mAh for long life, and the device is 8.9mm at its thinnest.
We'll be grabbing some hands-on time with this device soon, so stick around here on SlashGear!
In case you've missed it, here is our hands-on coverage with the Galaxy Nexus and Ice Cream Sandwich
[vms 55018e2a459517fdb40e]
[vms 4b1be110b7bf70c8362d]
BONUS here's the first official video straight from Google and Samsung!