Samsung Galaxy Gear smartwatch tipped for IFA alongside Note 3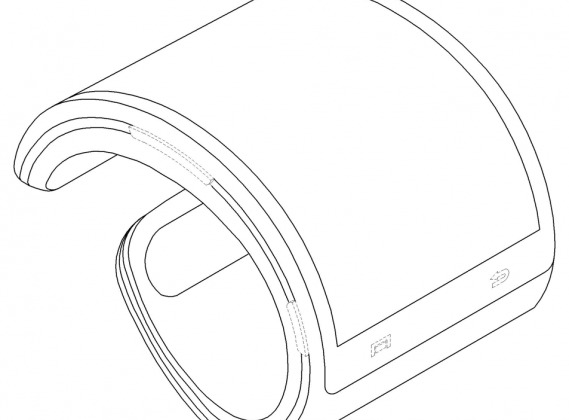 Samsung will launch its Galaxy Gear smartwatch at IFA 2013 as previously rumored, it's reported, with the timepiece expected to debut alongside the Galaxy Note 3. Believed to be model number SM-V700, the Samsung Galaxy Gear is a lock-in for the Berlin show held in September, SamMobile's sources report, though exact specifications, design, and capabilities are still uncertain.
Nonetheless, recent leaks and design filings have raised some possibilities. Most interesting is a series of three potential smartwatch designs spotted in Korean registrations, which would suggest Samsung is looking to make use of flexible displays for its wearable.
That would address one of the key issues faced by smartwatch designers, balancing screen size with bulk and ease of wearing. It's a problem that has kept most smartwatch displays relatively small, but by wrapping a screen around the wrist – rather than sitting a flat screen on top of it – Samsung could get the best of both worlds.
How advanced (and, indeed, flexible) the Galaxy Gear could be depends on how much Samsung opts to push display technology. The company has been developing flexible OLED for some time, though whether the panels themselves will be malleable by the end-user, or fixed in a curved position, remains to be seen.
If the Galaxy Gear does indeed arrive at IFA, it would arguably be a fitting companion to the Galaxy Note 3. The new "phablet" is said to use a 5.65-inch display, even larger than its predecessor, and offloading some information from that to a wrist-worn screen – allowing you to leave the Note 3 in your pocket more – seems an idea users are likely to get behind.