Samsung Galaxy Gear Manager Update Expands Notifications To All Apps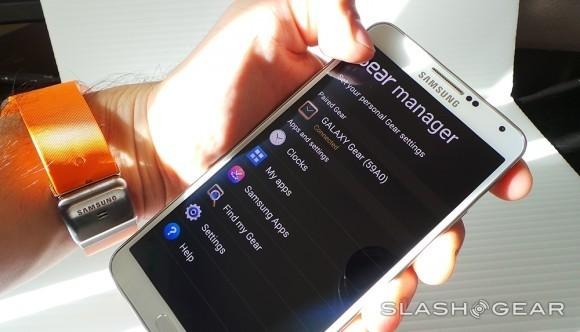 Samsung has rolled out an update for the Galaxy Gear Manager app today. And with this update, they seem to have addressed one of the frequent complaints. This update improves the notification experience. Gone are the days of having notifications from a select few apps as this update will allow you to toggle notifications on and off for any of the apps you have installed on your smartphone.
You will need to make sure your Galaxy Gear is running the latest version of the firmware. Remember, Samsung rolled out a small firmware update last week. Assuming that is in place, you will be able to grab the latest version of the Galaxy Gear Manager app from the Samsung Apps store. This update has the Gear Manager app sitting at version 1.5.111304.
Along with the notifications being expanded to all apps, they are also improved as as whole. Moving forward you will get more information on your wrist and even have an option to open it on your device. That all having been said, while the issue of limited notifications seems to have been taken care of, there are still a few issues that remain.
For one, while the device support is being expanded upon as Samsung makes Android 4.3 available other devices, it is still somewhat lacking. But we suppose anything above the Galaxy Note 3 is an improvement from where things began. Lastly, there is the price, the Galaxy Gear still sits at $299, which is quite a bit higher than the current crop of competition.
Otherwise, we have our earlier published Galaxy Gear review for those who may have decided to take another look after news of this update. Along with the review, you will also be able to find all of our previous Galaxy Gear coverage in the hub.
VIA: SamMobile