Samsung Galaxy Gear ads give smartwatches some heritage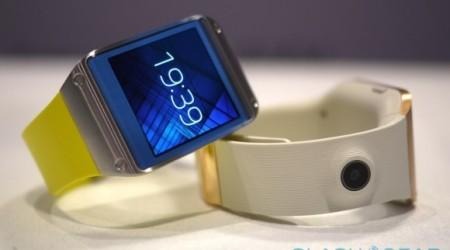 "After all these years, it's finally real." Samsung has kicked off its advertising campaign for the Galaxy Gear smartwatch, and it's calling on the heritage of all the more memorable fictional forebears to remind us just how high-tech the wearable is. Samsung's new "Evolution" campaign – and a second spot, called "A Long Time Coming" – set the Galaxy Gear at the end of a smartwatch legacy that includes Dick Tracy's wrist-phone, Michael Knight's KITT watch, and even the Predator's scanner. In fact, Samsung has dug up some watch-phones you might not even remember.
Although Dick Tracy's might be the most commonly remembered of the watches, Samsung reminds us that there were also appearances of similar technology in The Jetsons, Mighty Morphin Power Rangers, Johnny Sokko and His Flying Robot, Inspector Gadget, and the 1979 Star Trek. The Evolution advert takes a somewhat subtle approach, having each watch dated and spinning to a brief soundbite from the show or movie it came from.
Samsung Galaxy Gear: Evolution:
However, Samsung gets out the editing tools for the second spot, cutting together the shows themselves. Its already prompted arguments on YouTube as to which was the best Power Ranger.
Samsung Galaxy Gear: A Long Time Coming:
The Galaxy Gear may be a relatively niche product – smartwatches have had some success, with companies like Pebble being surprise hits on Kickstarter – but Samsung isn't leaving the marketing to chance. Partly that's down to consumer confusion as to what, exactly, a smartwatch is: although most people at least understand a smartphone, putting some of those features on your wrist is still unusual.
It's also questionable whether the mass market actually wants the technology. As we found when we reviewed the Galaxy Gear, there are plenty of useful things about having a camera strapped to your wrist, but it's also not quite the must-have accessory Samsung might like you to assume it is.
Still, as the first of a family of wearables from Samsung's labs, you'd underestimate the Galaxy Gear at your peril. Let us know what you think of Samsung's adverts in the comments below.