Samsung Galaxy Chat pairs QWERTY candybar with Ice Cream Sandwich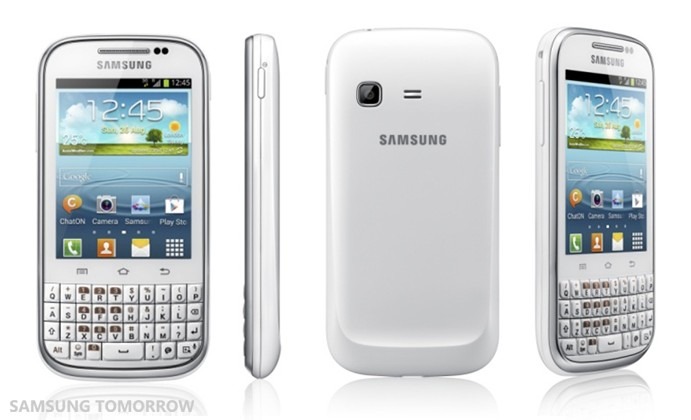 Android smartphones with non-sliding QWERTY keyboards are still something of a rarity, so forgive us for getting unduly interested in Samsung's Galaxy Chat, freshly announced today. Pairing a 3-inch QVGA touchscreen and a thumb-board, the Galaxy Chat may be something of a disappointment in most of its specifications, but a footnote by the Korean company confirms at least one curious tidbit: an LTE version is in the pipeline.
Now, it's not clear where exactly that LTE version is headed, especially since Samsung doesn't seem to have any plans – for the moment at least – to launch the Galaxy Chat in the USA. Instead, it will go to Spain first, sometime later this month, and then gradually roll out in the rest of Europe, Latin America, the Middle East, China, Southeast Asia, and Southwest Asia.
Whether audiences in those countries will look beyond the 2-megapixel camera and mere 4GB of internal storage remains to be seen, though they do get a microSD slot and a 1,200 mAh battery. There's also WiFi b/g/n and Bluetooth 3.0.
Samsung's ChatOn app is unsurprisingly preloaded, given the IM'ing potential of the phone, along with a customized version of TouchWiz. No word on price, but it will apparently be "competitive" when it hits shelves.
[Thanks Kote!]