Samsung Galaxy Camera official: Android-powered 16MP point-and-shoot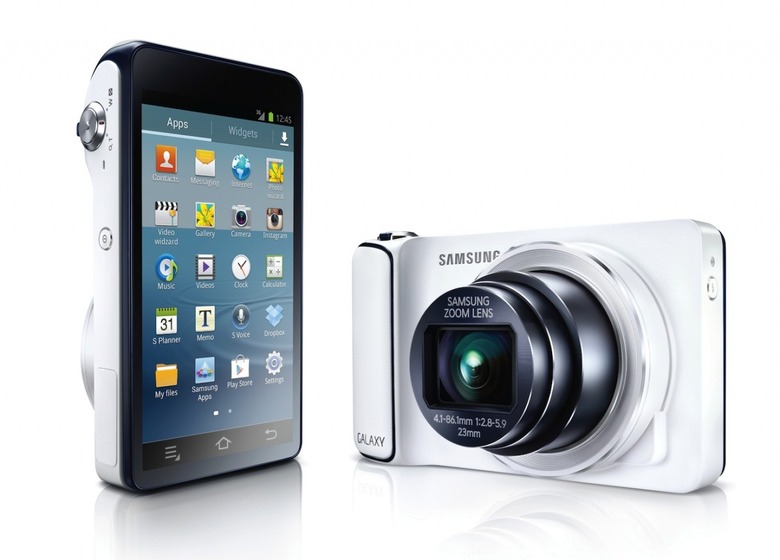 Samsung has revealed its Galaxy Camera, an Android 4.1 powered 3G/4G toting camera with onboard editing, social sharing and a huge 21x optical zoom. Revealed at IFA 2012, the Samsung Galaxy Camera brings a 16-megapixel backside-illuminated CMOS paired with a 23mm wide-angle lens and a Smart Pro system that helps entry-level users get the sort of photos usually reserved for those with years of experience and DSLRs. Then, they can be edited and uploaded to social networking sites like Facebook and Google+, all from the camera itself.
Control is via a 4.8-inch 1280 x 720 touchscreen running at 308ppi, along with the voice control that's part of Android. There's also the same sort of in-device intelligence that we've seen on the Galaxy S III – in fact it runs on a 1.4GHz quadcore processor too – with the Galaxy Camera able to create folders automatically, identify faces, and tag with location. It will also sift through your shots and make suggestions as to which might not be up to scratch and which you might want to delete.
Reviewing photos can be done in the usual Android gallery manner, but there's also support for multi-tag searches, allowing users to pull out images from a certain holiday featuring a certain individual. 35 photo editing options are available, including brightness, contrast and filters, though if you have a third-party camera app, like Instagram, you can use that instead. Finally, all of Android's usual sharing options are on offer, so it's possible to fire off photos and videos to Facebook, Twitter, Google+ or other social networks, along with WiFi Direct for device-to-device sharing. Images are automatically backed up to cloud storage for safe-keeping.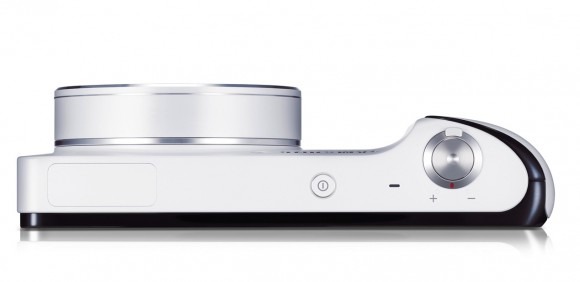 In fact, most of what you'd find on an Android phone or tablet is present, bar voice calling – even though there's that HSPA+ modem, it's only for data. Still, that means there's support for browsing on the vast display, managing all your email accounts and contacts, calendar and gaming, as well as support for third-party apps downloaded to the camera. Storage is courtesy of a microSD card, and there's an HDMI output for directly hooking up a TV.
While Samsung is among the smartphone manufacturers pushing the envelope with phone-cameras, the Galaxy Camera is definitely a camera first. There's an Expert mode with support for manually adjusting aperture, shutter speed, ISO and other settings, and of course the dimensions are more akin to a point-and-shoot camera than they are a phone. You also get a pop-up Xenon flash.
Samsung is in talks with carriers regarding potential subsidies, and isn't talking about specific pricing as yet. Still, it says we should expect the Galaxy Camera to be priced akin to a premium model, so we're guessing in the region of $500+. It will go on sale in Q4 2012.