Samsung Galaxy Buds+ first look: Upgraded audio and incredible battery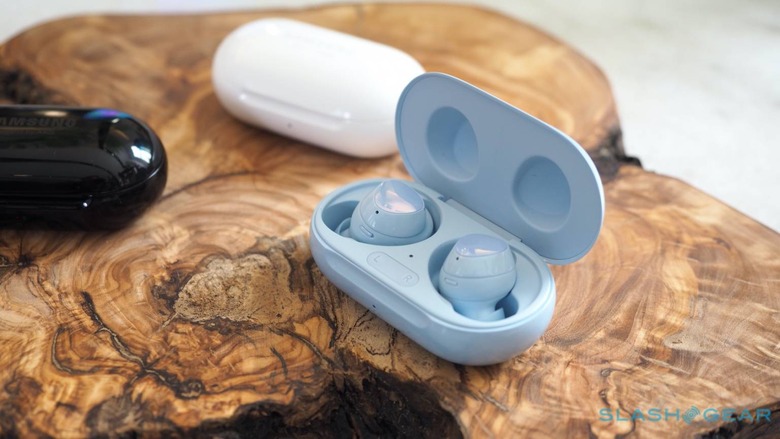 It's not just the Galaxy S20 that Samsung has to show today: there's also a new set of wireless earbuds, the Galaxy Buds+. As the name suggests they're the successors to last year's Galaxy Buds, with the promise of better audio quality and longer battery life, as well as a number of new convenience features.
Aesthetically, they're much the same as the old Galaxy Buds. The case is slightly smaller, and the earbuds – with IPX2 splash resistance – are a little sleeker. Samsung will offer them in black, white, red, and blue, all priced at $149.99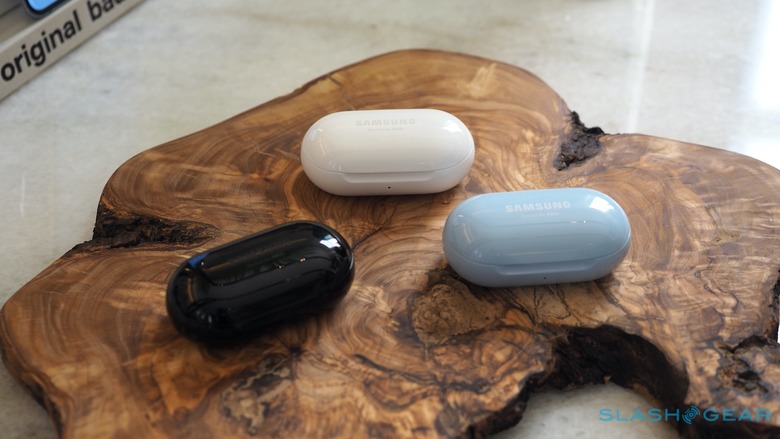 What they're not are direct AirPods Pro rivals. Samsung still isn't putting active noise cancellation into its earbuds, refusing to follow Apple – and indeed Sony and others – by including active isolation technology. That seems like a missed opportunity, especially as there's an ambient sound mode that allows some external noise past the earbuds' passive seal – though elsewhere the spec sheet does edge ahead.
Battery life is a good example. The Galaxy Buds+ alone last for up to 11 hours of music playback, Samsung says; the diminutive case adds a further 11 hours. A total of 22 hours is nothing to sniff at. Talk time is lower, but still impressive, at 7.5 hours from the earbuds and then a further 7.5 hours from the case's battery.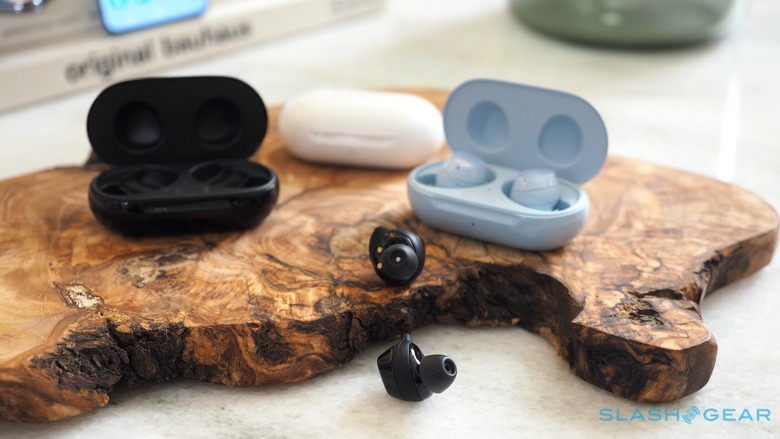 When it comes to charging, there are two options. A USB-C port on the back of the case promises an hour of listening after just three minutes plugged in. Alternatively, there's wireless charging support (and if you're using the Galaxy Buds+ with a recent Samsung handset, such as the new Galaxy S20, you can use Wireless PowerShare – aka reverse wireless charging – to top them up from the phone's battery).
Extra runtime isn't the only "+" you're getting. There's now an extra microphone – for a total of three, two outside and one inside – which Samsung relies upon for better voice isolation during calls, as well as more resilience to background noise when you're speaking to Bixby (or, let's be real, more likely when you're speaking to the Google Assistant).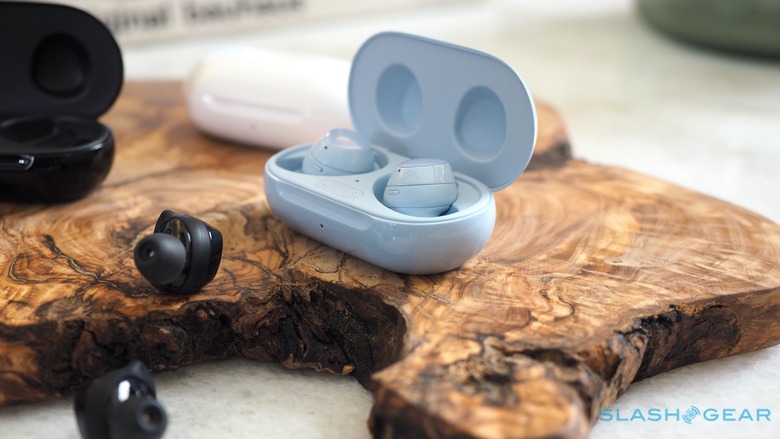 Two drivers mean each earbud has a separate woofer and tweeter this time around, which should make for better audio quality. SBC, AAC, and Scalable audio codecs are supported, and the Bluetooth 5 earbuds can be used with both Android and iOS devices thanks to an iPhone version of Samsung's Galaxy Buds+ app. A partnership with Spotify will make shortcut access to favorite playlists easier, too, summoned with a single tap.
The proof of the pudding will undoubtedly be just how good the Galaxy Buds+ sound. Even without active noise cancellation, their predecessors impressed us. Now, the audio hardware has had an upgrade, but it's fair to say the rest of the wireless earbud segment hasn't been standing still. We'll have a review soon to pin down whether these really are your Galaxy S20's best companion.