Samsung Galaxy Buds deal brings S10's best accessory under $100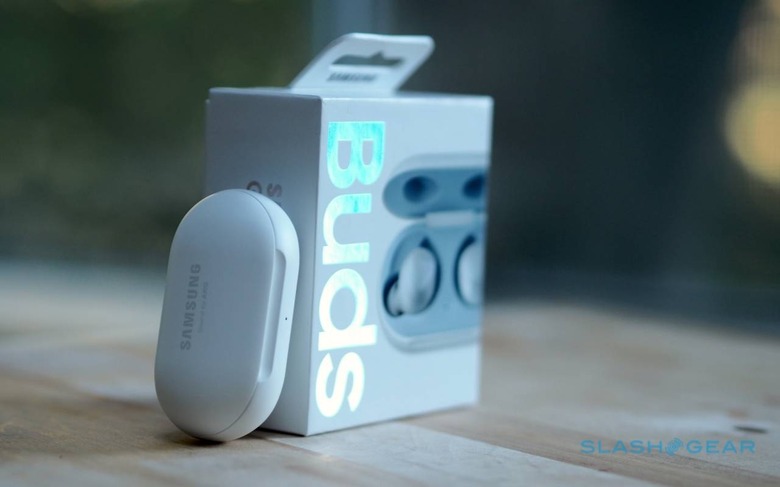 Samsung's Galaxy S10 may be arriving in stores today, but it's the latest Galaxy Buds earbuds that are arguably more worthy of attention. The newest iteration of Samsung's fully-wireless earbuds not only add useful features like wireless case charging, but are also under $100 if you look in the right place today.
Announced alongside the Galaxy S10, the Galaxy Buds are the replacement to last year's Samsung Gear IconX headphones. Rather than the fitness focus of 2018's earbuds, the Galaxy Buds focused instead on more everyday usability.
So, they're water-resistant and have a Quick Ambient Mode that allows external noise through to your ears, even when you're listening to music. That way, there's less likelihood of getting run down when you're crossing a road. They also improve on battery life, with up to six hours of music playback on a charge.
One of the biggest improvements, though, is to the charging case itself. That has a USB-C port on the back for wired charging, but also now supports Qi wireless charging. A full case can add up to seven hours of playback to the Galaxy Buds.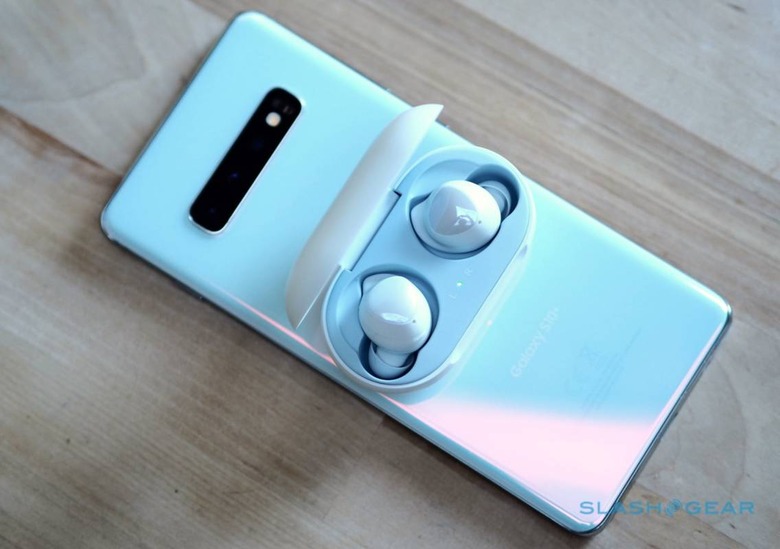 Samsung is pushing the Galaxy Buds' wireless charging support as being the perfect pairing with the Galaxy S10 family's Wireless PowerShare feature. That turns the phone into an impromptu wireless charger, for topping up accessories – or even other smartphones – such as the Galaxy Buds. However, the earbuds work with any other Android device, and indeed an iPhone.
That list alone makes them worthy of Samsung's $129.99 price tag. However, AT&T is offering a limited time promotion on Samsung accessories, which brings the price of the Galaxy Buds down to $97.49. The deal runs until April 11.
At time of writing, the white Galaxy Buds are out of stock with AT&T, but the black Galaxy Buds are available. The yellow color is not listed at present. It's unclear if the white version will return in time to be eligible for the 25-percent off promotion.
As we wrote in our Galaxy Buds review, Samsung clearly took the lessons learned from Apple's AirPods to heart. Still, with Apple preparing its second-generation AirPods 2 – with rumors of wireless charging, among other features, being included – iPhone owners may want to hold out until the new model arrives later in the year.