Samsung has taken the wraps off the Galaxy Book 2, a new 2-in-1 running Windows 10 and powered by Qualcomm's Snapdragon 850. As with other Windows on Arm machines we've seen, the big selling points for the Galaxy Book 2 are battery life and always-on connectivity, courtesy of the Snapdragon chipset's LTE modem.
The result is a tablet with a detachable keyboard cover that, Samsung claims, will run for up to 20 hours on a single charge. Adaptive Fast Charging, meanwhile, promises swifter recharging, too.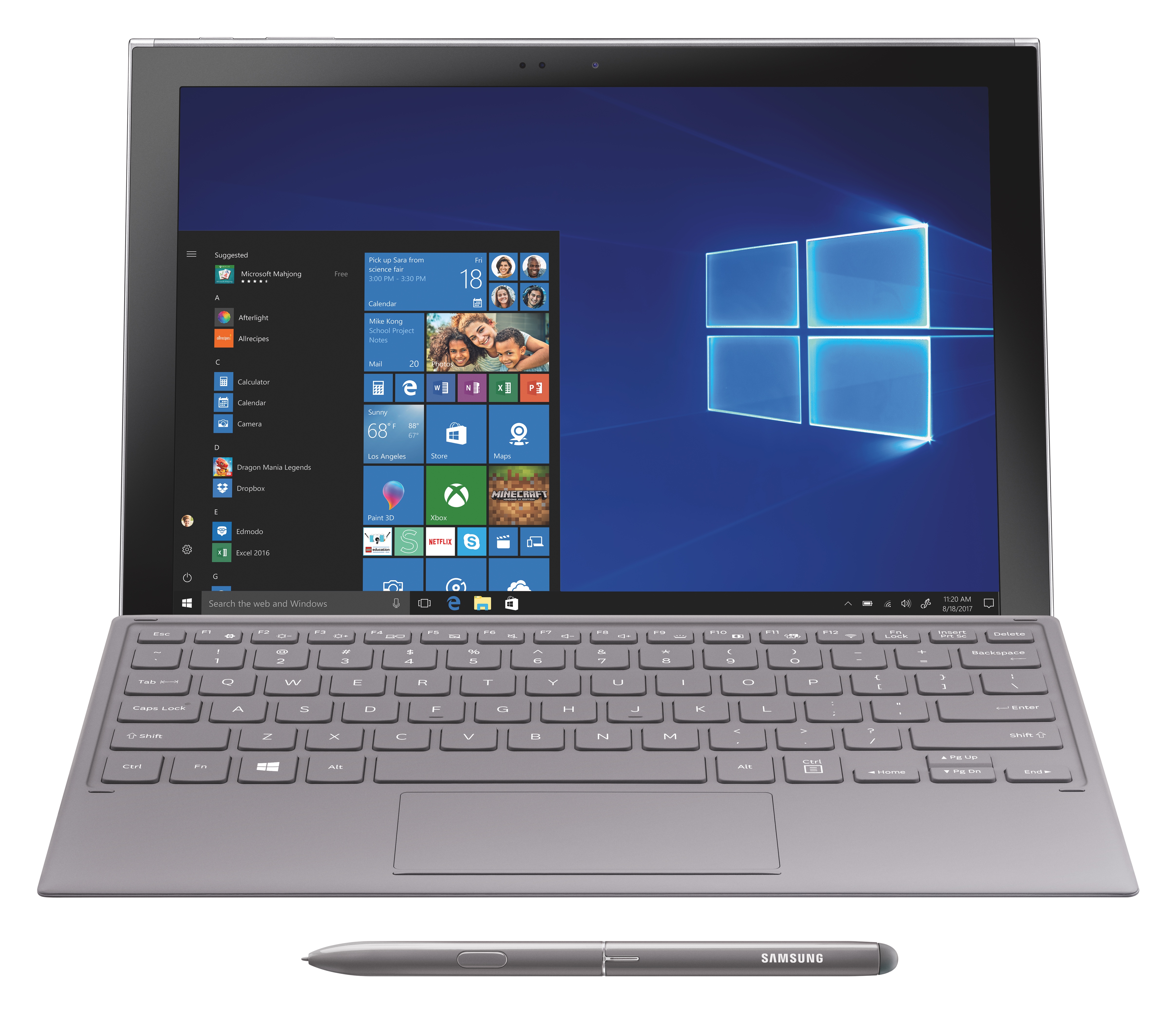 The Galaxy Book 2 gets a 12-inch Super AMOLED display, running at 2160 x 1440 resolution. It's flanked with stereo speakers with Dolby Atmos support, while ports include two USB Type-C, a microSD card slot, and a 3.5mm headphone jack. There's also a fingerprint sensor for biometric security.
Inside, meanwhile, there's just one configuration. That gets 4 GB of RAM and 128 GB of storage – you can, of course, add to the latter with a microSD card or OneDrive cloud storage. There's an 8-megapixel camera on the rear, and a 5-megapixel camera on the front.
As for connectivity, there's the usual WiFi 802.11ac, but Samsung is really pushing the Galaxy Book 2's Snapdragon X20 LTE modem. That supports Cat.18 LTE with up to 4×4 MIMO. Samsung will be selling the 2-in-1 through AT&T, Sprint, and Verizon, all of which will have data plans for the tablet.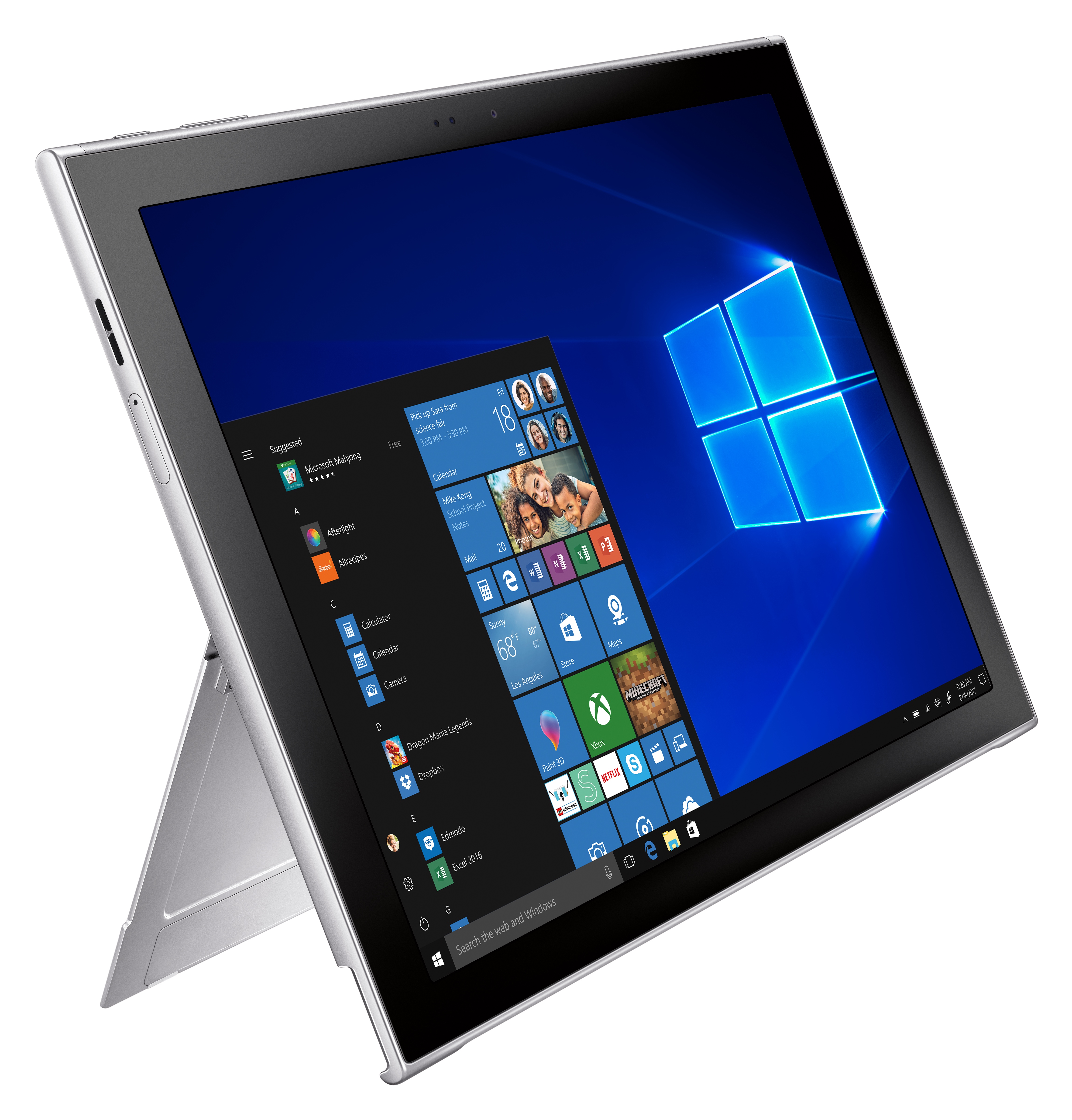 Unlike, say, an iPad Pro where the keyboard and pen are sold separately, Samsung will be bundling the Galaxy Book 2's accessories. In the box you'll get a keyboard that doubles as a screen cover – the tablet has a pop-out stand on the back, allowing it to be propped upright even without the cover in place – along with a Samsung S Pen that allows for handwriting on the display, annotations, and sketching.
One of Samsung's key arguments for why you should opt for its Windows 10 on Arm machine over those from other manufacturers is the integration with other Samsung devices. Samsung Flow, for example, allow for file transfers to and from a Galaxy smartphone like the Note 9 or Galaxy S9. You'll also be able to get your phone notifications on your table, and other alerts, and control them remotely.
The Galaxy Book 2 will go on sale through carrier stores later this month. Online sales will kick off November 2, through AT&T, Microsoft, and Samsung itself. It'll be priced at $999.99.