Samsung Galaxy Beam set for summer 2012 release in the UK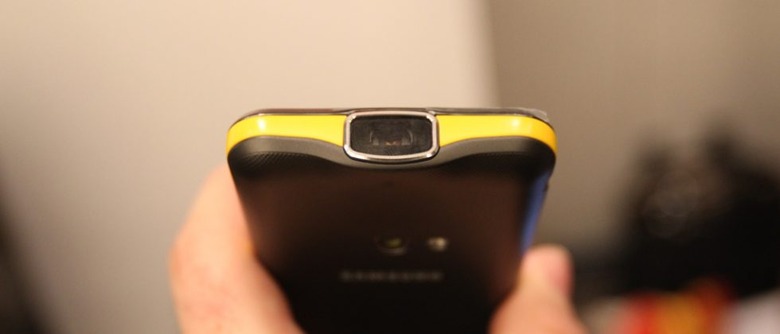 If you found Samsung's combination of a pico projector and Android smartphone interesting (if not overly utilitarian), you weren't alone. And sooner than later, you'll be able to pick one up if you live in the UK. Samsung has announced that it intends to sell the Galaxy Beam starting in July for £385 unlocked, which is just over $600 USD. The company says that it will partner with multiple British cellular carriers to subsidize the phone, but wouldn't say which ones.
The Galaxy Beam combines a mid-range Android smartphone with a tiny projector recessed into its top side. The lamp is 15 lumens – low by projector standards, but plenty bright enough to see in even moderate indoor light. The 640x480 image can be projected up to 50 inches, with a focus function built into the volume buttons on the side of the phone. The screen on the front is a 4-inch TFT – not huge by Android standards, but big enough. Speaking of Android, the now-outdated Gingerbread runs with TouchWiz on top and a 1.0Ghz dual-core processor underneath. The rear camera is five megapixels with a 1.4 front-megapixel front camera to boot.
The 2000mAh battery is massive by mid-range standards – the better to power the projector. Samsung claims that the lamp inside will last 20,000 hours, much longer than the standard two-year contract. This isn't the first cell phone to cram a micro-projector into its case (not even the first Samsung cell phone to do so) but it is the first to bring Android along for the ride. And even with a lamp, lens and battery, the profile is still an impressive 12.5mm thin, about the same same size as the original Motorola DROID. Interested? Check out our hands-on look at the Galaxy Beam from Mobile World Congress.
[via GizmoCrave]