Samsung Galaxy Beam now available in the UK and Singapore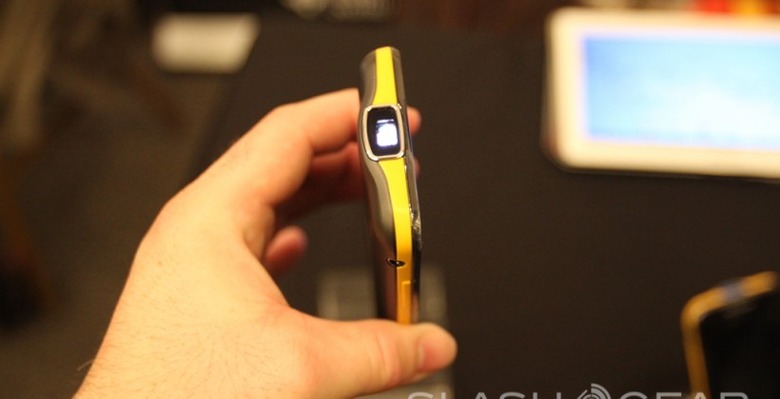 Remember the Samsung Galaxy Beam? Samsung were crazy enough to build a pico projector right into a phone with pretty decent specs, showing off the handset at MWC 2012. Now it looks like the phone is ready for primetime, with the Galaxy Beam due to go on sale in Singapore tomorrow. It won't be cheap, though: the device will cost $649 off-contract and unlocked.
For your money you'll be getting a 4-inch AMOLED screen with a 800x480 resolution, a dual-core Cortex A9 processor clocked at 1Ghz, 768MB of RAM, 8GB of storage, a five megapixel camera with 720p video recording, and a pico projector capable of outputting 640x360. It's a bit chunky at 12.5mm, but when you take the projector into account plus the 2,000mAh battery, Samsung did a pretty good job of keeping the chassis reasonable.
The phone is also now shipping in the UK with the same specs for a slightly more agreeable price of £394.99 (~$541) from Expansys. Still, you'll have to ready love the idea of a phone doubling as a projector before committing to such a device. Maybe think it a little bit more before hitting "Buy."