Samsung Galaxy A7 passes by FCC with only 3G in tow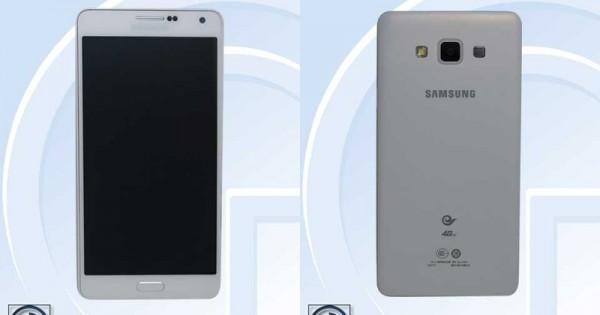 It seems that the last member of the metal clad Galaxy Alpha family is slowly, very slowly, making its way to the US. Briefly sighted at the FCC is a filing for a certain SM-A700H, the model name betraying its identity as the Samsung Galaxy A7. Though not much can be gleaned from this sighting, which is typical of most FCC entries, one curious bit emerges. This particular model apparently only supports GSM and W-CDMA networks, with no mention of any 4G LTE support.
Of course, it isn't unusual for Samsung to release several variants of a single mode, but the usual 3G with WiFi versus 4G LTE distinction is usually reserved for tablets. The Chinese model of the Galaxy A7, to be specific the SM-A7009, seen at TENAA last week, definitely pointed out LTE capabilities, albeit for China's networks. those in the US considering this smartphone should probably start hoping for the best, but be prepared for the worst.
The Galaxy A7, as disclosed by the TENAA filing, is a rather decent mid, if not almost high, end smartphone, or a phablet to be exact. The largest of the three, the A7 sports a 5.5-inch Full HD screen. It is driven by an octa-core processor running at 1.5 GHz. There's ample 2 GB of RAM, though storage is only 16 GB. The jury is still out on whether this one sports a microSD card, and the FCC filing definitely holds no clues.
So what's does this phablet have that others of its size don't? Not much except for that unusual mix of Samsung design and metal. And the price, which is believed to be quite lower than the somewhat premium Galaxy Alpha. But the three Galaxy A's remain the odd ducks in the Samsung family, more like a market experiment more than serious products. And the Galaxy A7, with its mix of specs, is perhaps the oddest one of all.
And as with any FCC filing, there is no clue when the smartphone will arrive, only that it might arrive given it is being certified for US network bands and wireless communications.
VIA: Blog of Mobile