Samsung Galaxy A5 Faux-Metal May Cool Down Competition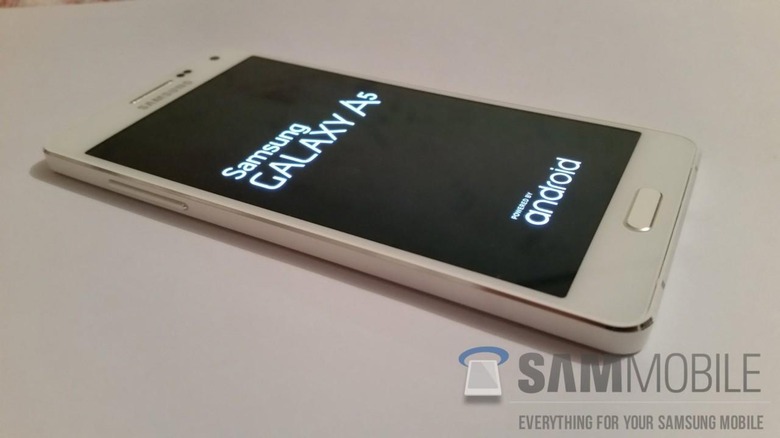 What we're seeing this week in the early view department from Samsung is a device called the Galaxy A5. This device is tipped to be working with a metal-like rim that very much appears to be similar to the Galaxy Alpha, the source here suggests it's neither plastic nor metal.
A polymer is essentially the only other option here, though we're not ruling out the idea that the source speaking with SamMobile is actually just a crazy person. Even a smartphone with all plastic and glass on its outer bits can be cold if you pull it out of a refrigerator.
The Galaxy A5's specifications are otherwise relatively inconsequential: 5-inch HD AMOLED display, TouchWiz from the Galaxy Note 4, and a Qualcomm Snapdragon 400 processor. It also has a microSD and SIM card slot on its side as well as a look that's closer to a Galaxy S4 than it is a Galaxy S5.
Let us know if you'll be seeking out Samsung's next-generation not-metal, not-plastic builds. Or if you're buying an iPhone 6 with no mystery components whatsoever.