Samsung Galaxy A5, A3 appear again in leaked video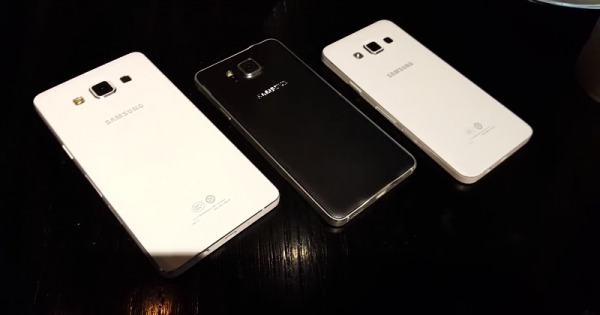 It seems that there is no stop to the flood of leaks and information regarding upcoming members of the Galaxy Alpha family. This time, we get treated to moving pictures, a.k.a. a video, supposedly of the Galaxy A5 and A3, models A500 and A300 elsewhere, which are then compared with their progenitor, the metal clad Galaxy Alpha, right in the middle.
Putting it beside the Galaxy Alpha is only natural, considering this Galaxy "A" line's defining feature is supposedly the same premium build and design. However, based on some recent rumors, that might actually only be half true. Samsung is said to be using neither aluminum nor plastic for the edges of these devices but will instead employ a mysterious material that is said to also feel cold to the touch.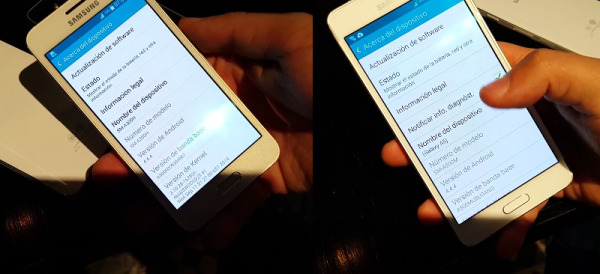 That distinction might not be so evident based on the appearances of the Galaxy A5 and A3, which share the same design as the Galaxy Alpha except for the textured back cover. Sadly, the video notes a new and disappointing detail about the two smartphones. According to the source, the back covers are not removable and therefore the batteries can't be changed. It seems that Samsung has exchanged one new feature, the addition of a microSD card slot, for another perhaps more desired feature.
With this development, the Galaxy A5 (A500) and A3 (A300), which so far have shaped up to be quite interesting in terms of specs, might have suddenly taken a nosedive. One can argue that while the lack of internal data storage space can be easily remedied by online services, batteries cannot yet be charged from the cloud. We will just have to wait and see how the two's own batteries will hold in real-world use, but considering there isn't yet any estimated date for the smartphones, we might have to wait for a while longer.