Samsung Focus S Hands-on round-up

This week Samsung and AT&T have re-revealed a couple of devices that'll be released on the 6th of this month, both of them Windows Phone 7.5 Mango, the Focus S and the Focus Flash. The Focus Flash is a mid-range device that'll be released for $49.99 on-contract and the Focus S, which we'll be looking at today, is a device that's much more comparable to the Galaxy S II, a hero device for Android, and will be going for $199.99 on a two-year contract. Have a peek below at how this device adds up.
Bonnie Cha of CNET had the following to say about the device's specifications:
At 0.3 inch thick, the Focus S is slightly thinner than its predecessor, the Samsung Focus. It also features a larger and sharper 4.3-inch Super AMOLED Plus touch screen. On the phone's right spine, there is a power button and dedicated camera key. The Samsung Focus S has an 8-megapixel main camera on back, with an LED flash. On bottom, you'll find a Micro-USB port. Like the previous generation of Windows Phone devices, the Focus S features the three required hardware buttons just below the screen: back, start, and search.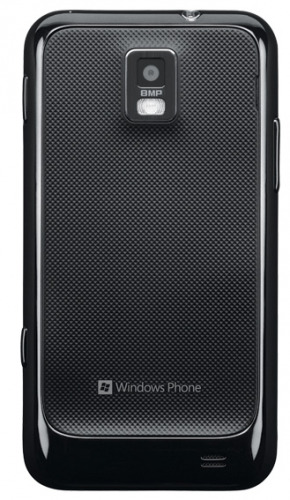 Terrence O'Brien of Engadget speaks on how the the device rings Samsung through and through:
It's all put together in an amazingly light, 8.55mm thin package that is (for better or worse) distinctively Samsung. While the all plastic construction doesn't exactly make it the most robust handset on the planet, it's not cheap feeling either. The lack of heft in the hand was somewhat shocking, especially given its size. In fact, the Focus S is lighter than its smaller and more budget-friendly sibling the Focus Flash. Thankfully, Sammy continued its recent trend of using textured, matte-finished backplates that sport a more premium feel than the glossy plastic of devices past.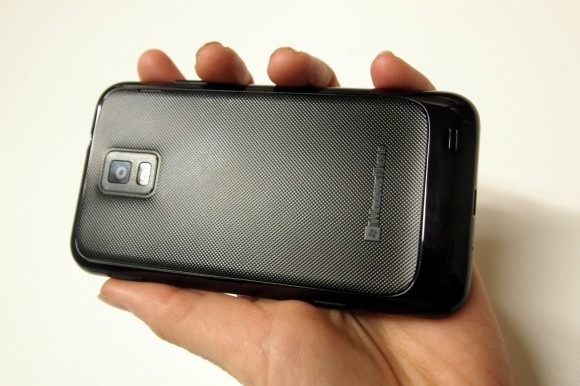 Jordan Crook of TechCrunch has a look at how Mango plays out:
Windows Phone Mango runs like a dream with the help of that 1.4GHz processor, and as I mentioned with the Focus Flash, Mango's IE9 browser is a total power house. We also played around a bit with the 8-megapixel rear camera and found that picture quality seemed pretty great, especially when viewing on that Super AMOLED Plus display. Mango also has a pretty cool camera app, with a familiar "swipe to photo library" feature we're seeing on iOS 5. In fact, Microsoft has the patent on that feature. Do I smell another patent war brewing?
Ross Miller of The Verge kept it short:
In our brief time with the 4.3-inch Focus, it hummed along quite snappy. Despite the bigger frame, it's both thinner and lighter than AT&T's gold standard iPhone 4S. We'll have more to say on the smaller and more aggressively priced ($49.99 on contract) Focus Flash in a review shortly.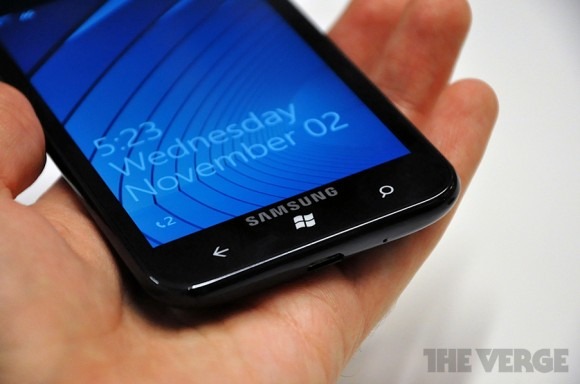 Sascha Segan of PCMag has some worries about the relatively "generic" nature of the device (and its partner the Focus Flash):
But they're generic enough that I'm worried that they won't help Windows Phone's visibility problems. ... The Samsung Focus S and Focus Flash are the typical generic black slabs, with the bodies of both devices basically retreating into the background to get out of the way of Windows Phone Mango's vibrant, colorful interface. ... The Focus S is bigger and slimmer, and it looks and feels a lot more like Samsung's Galaxy S II for AT&T. It has a 4.3-inch Super AMOLED Plus screen and an 8-megapixel camera instead of the Focus Flash's 5-megapixel unit. But that bigger screen doesn't offer a single extra pixel—it's still 800-by-480. Unless you have trouble reading small text, there's no actual advantage to the screen being larger here.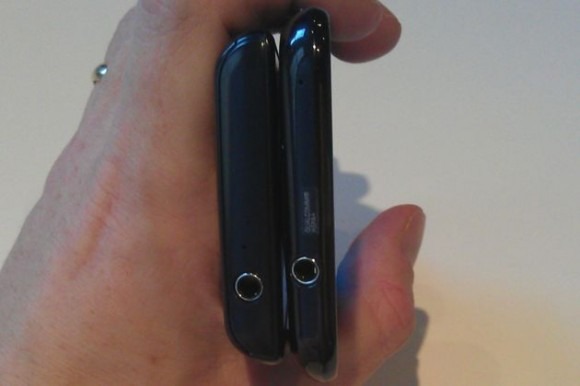 Look like the device for you given the information here in the hands-on roundup? We'll see the full deal once the review units come out, for sure. Note that the photos above and below are from each of the reviewers that are linked.