Samsung Focus 2 hands-on and unboxing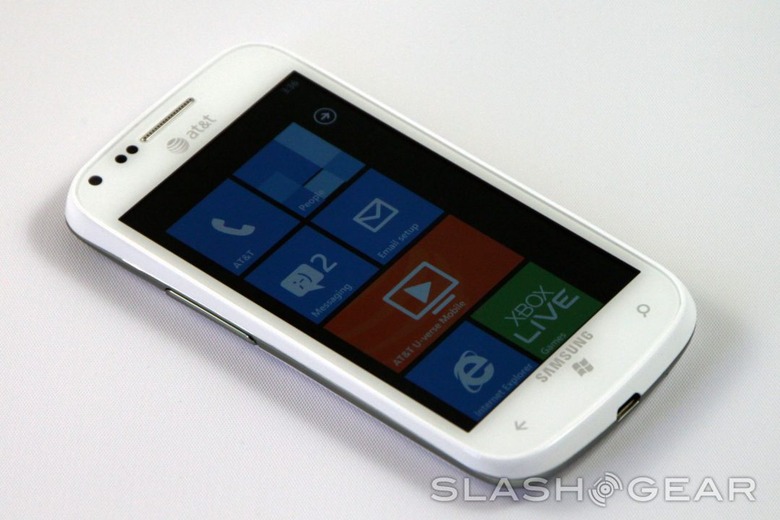 Both AT&T's LTE network and Windows Phone 7 as a whole are coming into their own, and it's about time that they had a budget option. Luckily, the Samsung Focus 2 handily fits into both these categories. With modest but appreciated improvements and a rock-bottom $50 price tag, it's sure to find a few WP7 convents when it launches later this month. Should you be among them? We'll have a review up in a few days, but for now you cn check out our hands-on photos and video.
The Focus 2 would have been a high-end device about two years ago, and still manages to present a better front than most of the field below $100. Samsung's been making touch-based smartphones for a long time (and a lot of them, too) and knows how to make a device feel welcoming. It"s not the thinnest phone around, but it is one of the lightest, and still manages to cram in a 4.0-inch screen with Samsung's Super AMOLED technology. (PenTile haters beware: at 800x480, you can certainly tell the difference between this and a standard RGB display.)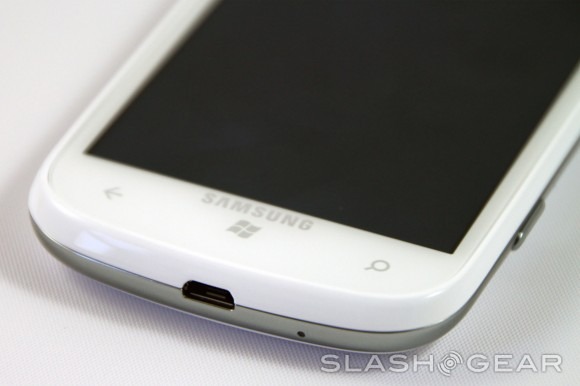 Controls and layout are Samsung standard, with the power button on the upper right side and the volume controls opposite them. There's also a camera button on the lower right side – always, always a welcome addition to any phone, thanks to quick and easy access to the camera app. The Focus 2's 5-megapixel shooter probably won't be beating out ny higher-end phones, but it'll sub in for a point-and-shoot just fine thanks to an integrated flash. Speaking of cameras, there' a new VGA front-facing cam for video calls and the like.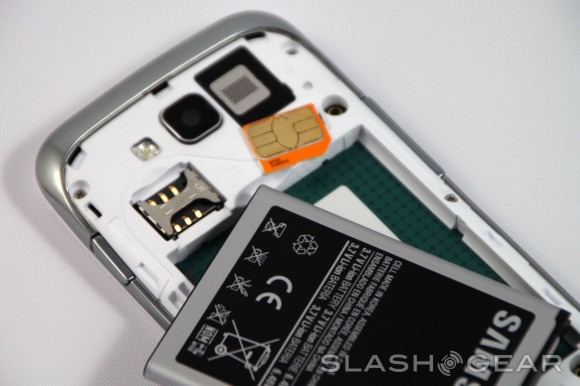 It's all wrapped in glossy white plastic that feels surprisingly solid for a budget phone, and handily hides fingerprints. The shiny metal ring separating the front from the back breaks the icy aesthetic a bit, but it does handily include all the controls. Pop off the back and you've got easy access to the battery and MicroSIM card, but unfortunately, no SD card option. For storage you'll have to settle for the *GB of internal – again, not bad at all considering the price.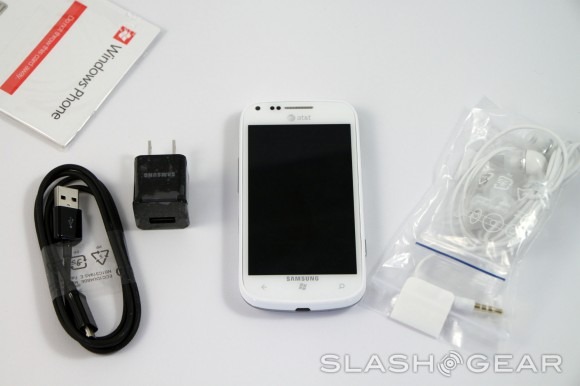 Other specs include a 1.4Ghz single-core processor, 512MB of RAM (in my experience, plenty for Windows Phone 7) and of course an AT&T LTE connection. Going over the software quickly revealed an adequately snappy Windows interface, though AT&T's pack-in apps are here in abundance. We'll have an in-depth review of the phone up before it launches on Sunday, May 20th for $49.99 on a two-year contract.In the meantime, check out the unboxing video below: